May 15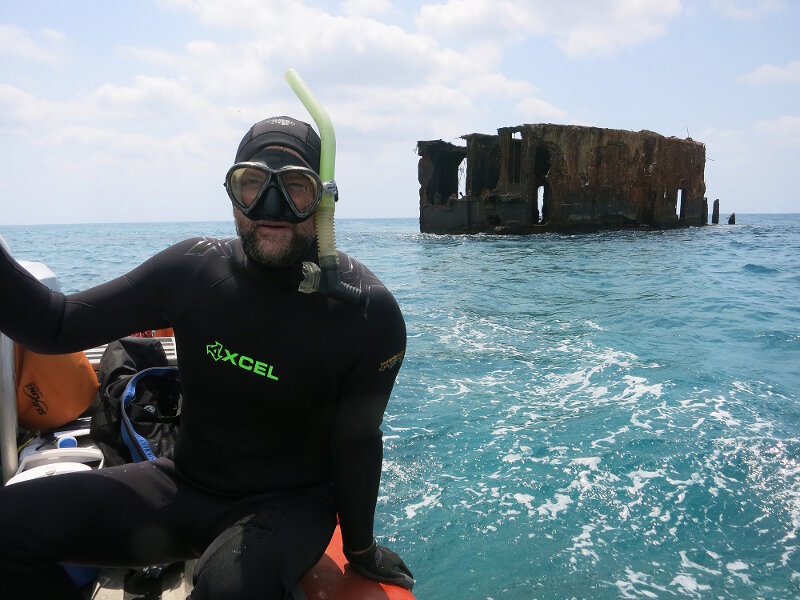 It's cold! Real Cold! Water temperatures dip down to 66° Fahrenheit, with chilling winds and barely any sunshine; we even saw a small iceberg or we thought we saw one! Okay, it's not Alaska or Antarctic cold, but for someone born and raised in Hawaii and accustomed to only wearing a rash guard and board shorts while scuba diving in the wonderful 80-degree waters of the main Hawaiian Islands—it's cold!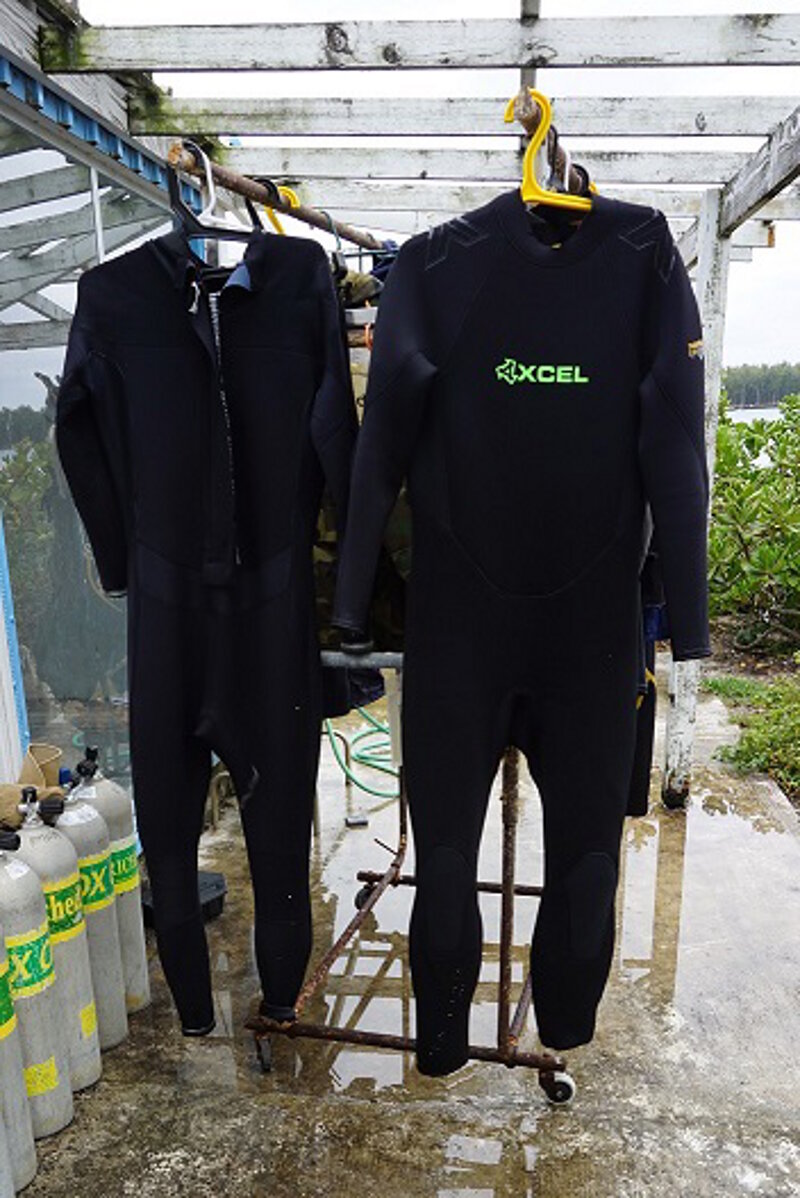 Unfortunately, we misjudged the weather and restrictions on luggage weight caused us to pack only thin 3 millimeter wetsuits. To overcome the frigid temperatures, we have been wearing every piece of thermos protective gear we can find at one time. We are putting on two to three wet suits, two rash guards, double dive booties, and two jackets. We look like the kid from "A Christmas Story" or the Michelin Man, and we waddle around similar to the albatross on the island. Even the short journeys around the island cause me to bundle up with several layers of clothing, jackets, and long pants.
One of the things that keeps us going in this frigid weather is the hot food that the Thai kitchen staff puts their skill and love into creating for our meals. The soups, the Pho (Vietnamese noodles), the fresh vegetables (which they grow on the island in a greenhouse), the spring rolls, and different Thai curries are all so delicious!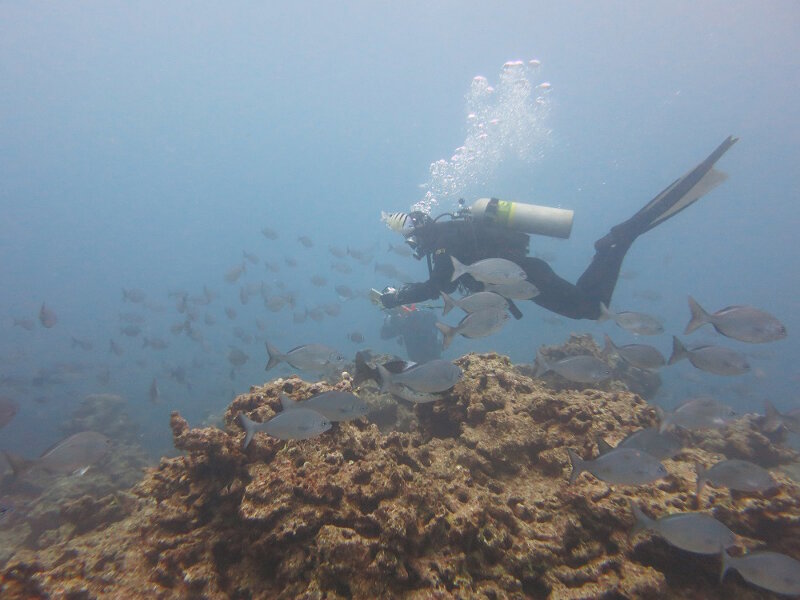 The Thai staff love to make their food spicy, which I enjoy, but if they label it as spicy—watch out as it tends to lean toward nuclear hot! Every meal leaves me warmed and sleepy, and I am just barely able to keep my eyes open to walk back to our accommodations. I justify my overindulgence as a means to build up body fat to help keep me warm and do my job in the name of science.
The other thing that also keeps me warm is the comradery I have made with my fellow expedition members. When doing remote fieldwork, the only people you have to rely on are each other and the knowledge, experience, and professionalism of everyone on this expedition is top notch. I have learned so much from each and every person here. From Dave's vast experience in doing field work, I am learning to apply Pro Moves to make field work more productive. From Bert, I am learning more about being an operations leader and having a positive attitude to getting things done. From Brett, I am learning more about photography, telling the story with pictures, and about cool and functional dive equipment. From Russell, I am learning more about boat maintenance and operations, Midway dynamics and keeping everyone safe during operations. And from Brian, I am learning what the true meaning of songs from the 80s are, how to sing them, and how to keep the team's spirits up!
Having only worked with biological resources, this project has given me a new appreciation of cultural resources and maritime archeology. This special bond warms my soul and body.