June 10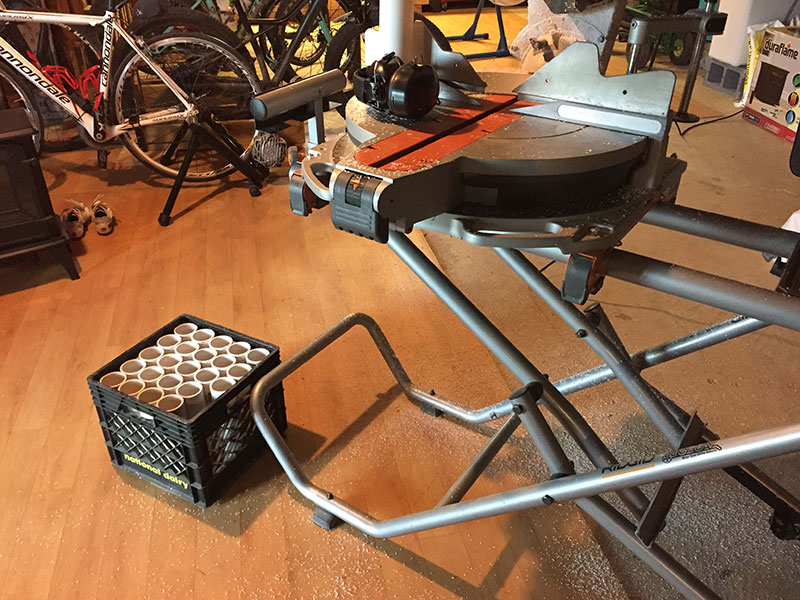 One of the research objectives for this cruise is to collect samples of deep-sea corals and associated fauna for genetic connectivity and coral reproduction studies. Pilots of the high-tech ROPOS remotely operated vehicle (ROV) can carefully snip the small coral fragments needed, and exact locations and environmental conditions can be recorded using the ROPOS data logging system. However, keeping a dozen or more small fragments of coral in discrete containers so that the other data can be referenced back requires some advanced planning and multiple trips to the hardware store!
Discussions regarding this dilemma began in April with the ROPOS team lead, Keith Tamburri. Many slightly complicated designs were tossed around, yet the good old milk crate was chosen as the footprint to hold the sampling containers. To maximize capacity, the milk crate would be filled with either 2- or 2.5-inch diameter PVC cylinders, allowing for 25 or 16 containers per milk crate, respectively – a big improvement over the two to four containers usually occupying the same space.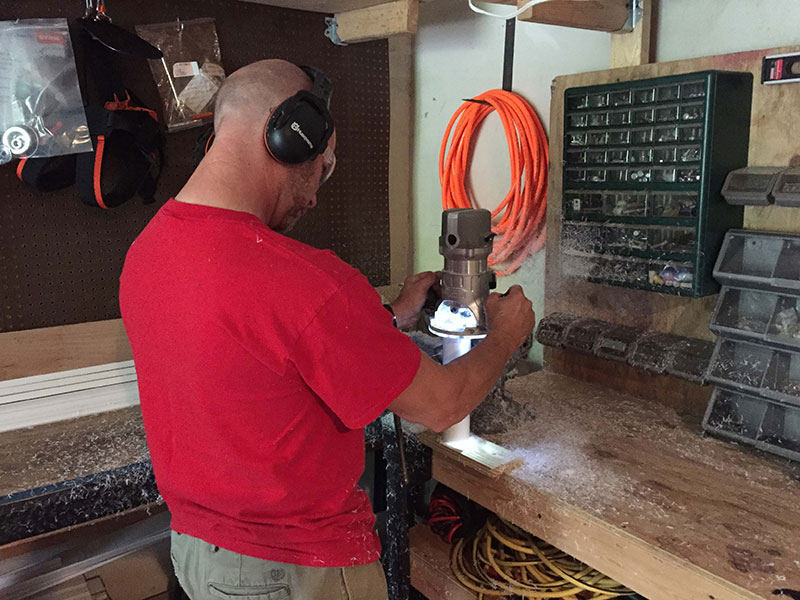 Then the low-tech fun began! Supplies were gathered and construction commenced. PVC tubes were cut to length. A router was used to trim a few millimeters of plastic away from the rims of the tubes so that stoppers would fit snuggly. PVC circles were glued to the bottoms of the cylinders. Rubber stoppers that seal samples inside the cylinders were fitted with handles made of webbing and plastic tubing, allowing the ROV manipulator claw to easily pick them up.
The finished "quivers" were boxed up and mailed to the ship, along with other supplies, but went missing in transit. The day before departure, after many phone calls, the quivers were located in Newark, New Jersey – halfway to their Rhode Island destination. A courier brought them to us just in time to sail, and the custom-made quivers are now sitting on deck waiting to make their first voyage to the bottom of the Atlantic.