May 21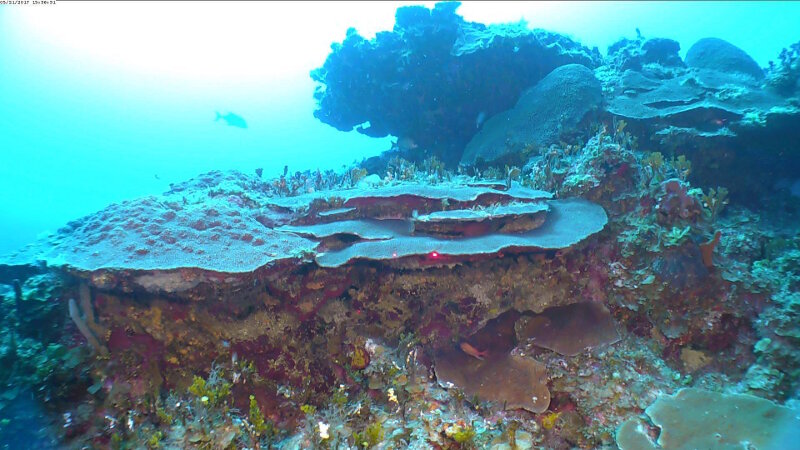 San Antonio Bank is in the Gulf of Mexico, northwest of the Peninsula of Guanahacabibes in Pinar del Río Province. This is a bank of reefs that rise from the ocean bottom and is surrounded by waters deeper than 1000 meters. It is a unique type of structure in Cuba. This bank covers 7,411 hectares and is included in a National System of Protected Areas with the category of Natural Prominent Element (NPE).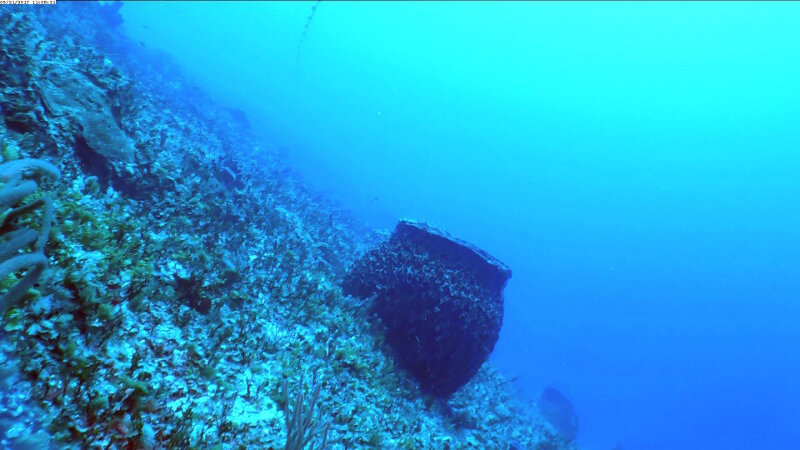 Because of the complexity of the bank structure and the oceanic characteristics (strong currents), this zone has been poorly studied by Cuban scientists. Only two explorations (2007 and 2011) have been carried out there, and they did not include the total area. However, that work recorded 20 species of gorgonians, 47 of sponges, 23 of corals, and 102 of fishes.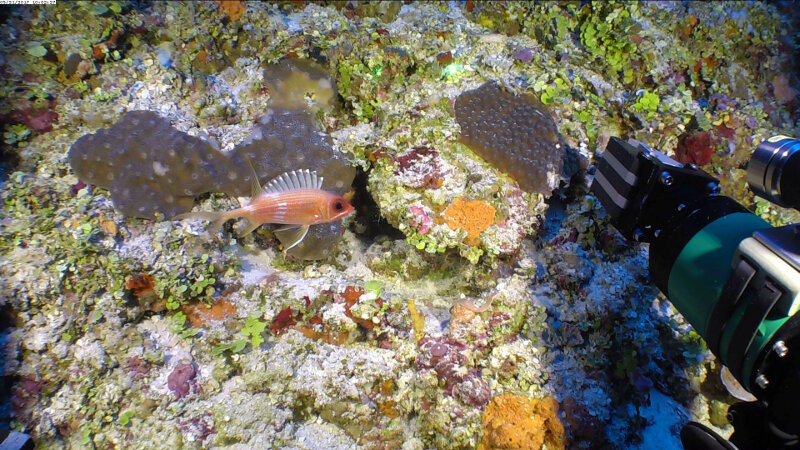 It is important to mention that due to high marine biodiversity and the position in the Gulf of Mexico, this reef could function as a larval source of invertebrates (corals, gorgonians, sponges, mollusks, and crustaceans) and fishes, with high commercial or conservation significance at regional levels. Because of its biological and ecological characteristics, the area promotes the continuity of evolutionary processes, species migration, and gene flow. The research that was carried out in NPE San Antonio Bank constitutes the baseline for understanding biodiversity for the main benthic groups, and these results contributed to the creation of the management plan.
Today we were shocked by various interesting things. First, as soon as we started descending, we saw a large shark cross in front of the ROV. Then, at 190 meters deep, we encountered large rounded rocks in various sizes with algae (red and green), few sponges, and black corals. Until now at this depth, we saw deserts of sand with bright encrusting sponges and sparse black corals. We knew we were facing something different.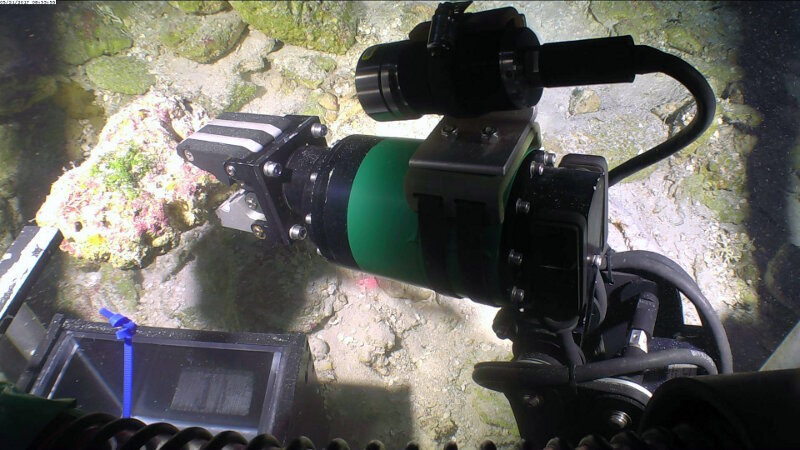 As we entered the mesophotic zone, gorgonians, large sponges, and a few fishes were observed. A few species of sponges unknown to science were recorded. Unfortunately, collection was difficult. The wall was extremely steep, and the currents were strong. Huge (around 1-meter wide) and healthy Agaricia coral plates started to appear around a depth of 75 meters. In the upper mesophotic zone, the biodiversity and abundance of algae, corals, and fishes started to increase. We found an amazing school of ocean trigger fishes (more than 1000 individuals) which are in reproductive season; we saw their nests, which they jealously guarded. In the upper mesophotic zone we saw giant barrel sponges (Xestospongia muta), and other large species such as Agelas cerebrum and Geodia neptuni, in great abundances.
We explored today two sites of a unique underwater formation in Cuba. Despite the difficulties in collecting, we gathered 15 algae, 8 sponges, and 2 corals. We hope to continue discovering the organisms of this unique place.