May 20
It is our fourth day after arriving to the Port of Havana, Cuba, sailing on the University of Miami's R/V Walton Smith. Five Cuban scientists came on board with a load of water-collecting bottles. Beatriz Martinez Daranas (algae specialist from Centro de Investigaciones Marinas, Universidad de La Habana), Dorka Cobian Rojas (fish specialist from ECOVIDA, Ministry of Science, Technology and Environment of Cuba), Jorge Luis Viamontes Fernandez (oceanographer from Instituto de Ciencias del Mar), Patricia González Diaz (coral specialist and Director of Centro de Investigaciones marinas, Universidad de La Habana), and Linnet Busutil López (sponge specialist from Instituto de Ciencias del Mar) were greeted by a counterpart of scientists from U.S. institutions: John Reed (expedition Chief Scientist lead biologist, Harbor Branch Oceanographic Institute - Florida Atlantic University; HBOI-FAU), Stephanie Farrington (database specialist, HBOI-FAU), Michael Studivan (coral expert, HBOI-FAU), Maria Cristina Diaz Ronda (sponge expert, HBOI-FAU), Mingshung Jiang (physical oceanographer, HBOI-FAU), and Andy David (fishery biologist, NOAA Fisheries).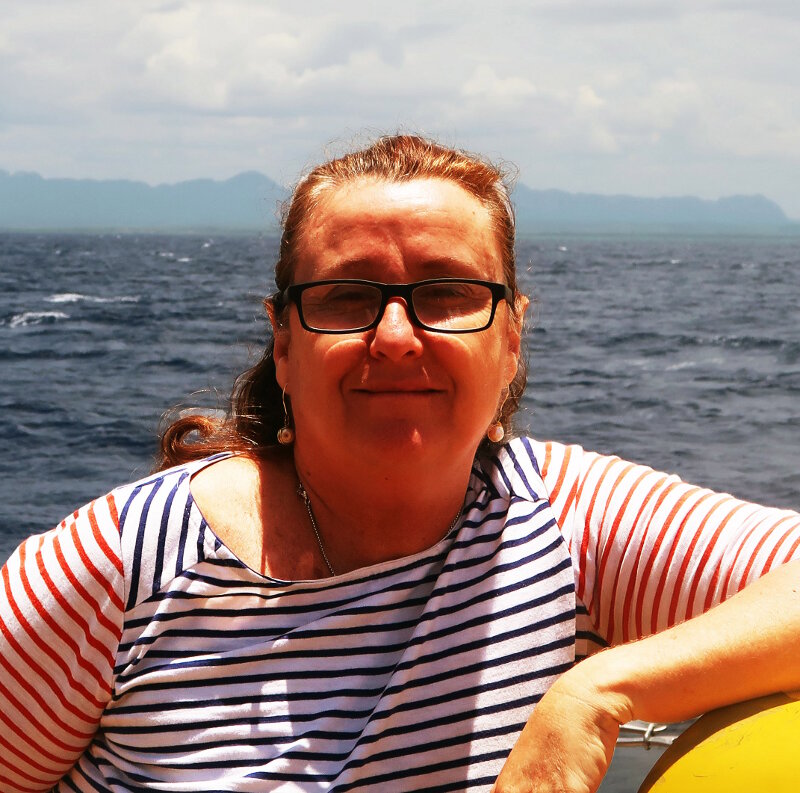 On our first night together, we discussed general points of the expedition. Shall we sail all the island perimeter or shall we maintain the ship on the West coast? Can we dive with the remotely operated vehicle (ROV) in 60 localities on 30 days? Will the weather and the winds allow diving? Will we be able to dive the ROV off the treacherous Guanahacabibes Peninsula?
Our expedition leader, John Reed presented the goals of our expedition in English and Spanish, and requested our Cuban collaborators for their input on the issues in question.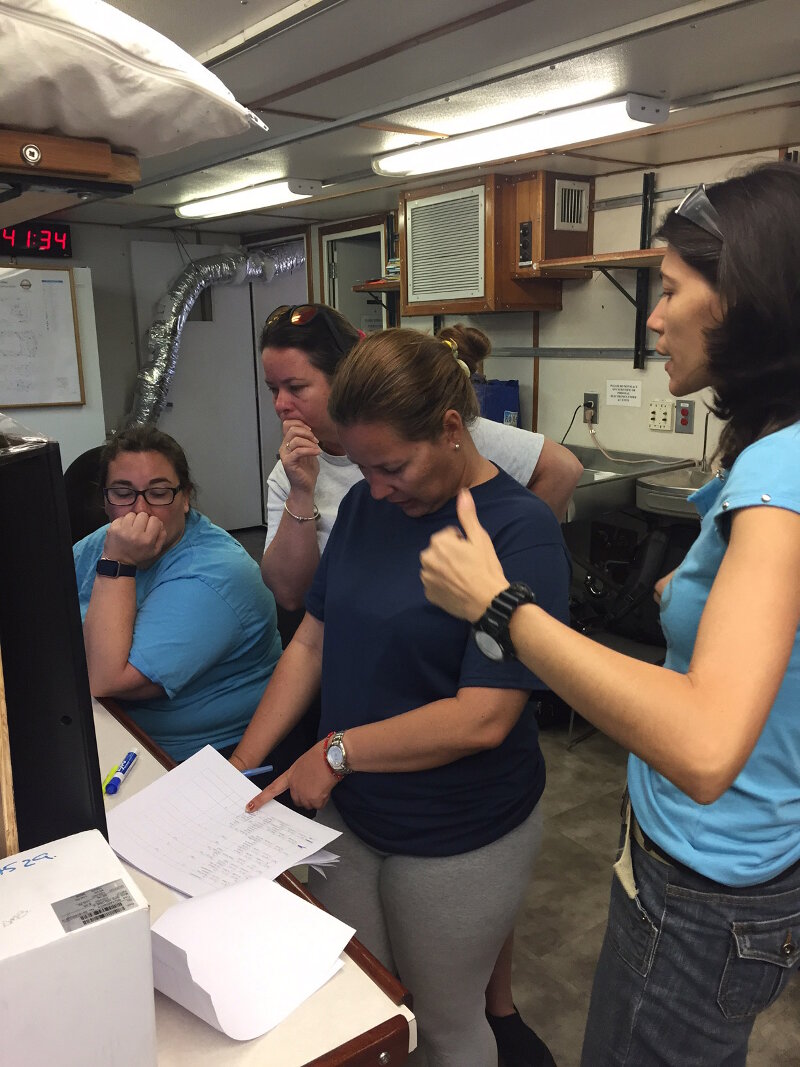 The Cuban scientists were clear – the expedition must include exploration around the whole island. They had prioritized potential sites considering three aspects: areas that have been intensively studied on the shallow depths, marine protected areas (MPAs), and sister parks with U.S. sanctuaries or protected areas.
The next morning, the Cuban scientists worked with Stephanie intensely for a few hours, using their knowledge on the shallow reef communities, MPAs, currents, and geomorphology. "Camellones y cangilones" = "spur and grooves."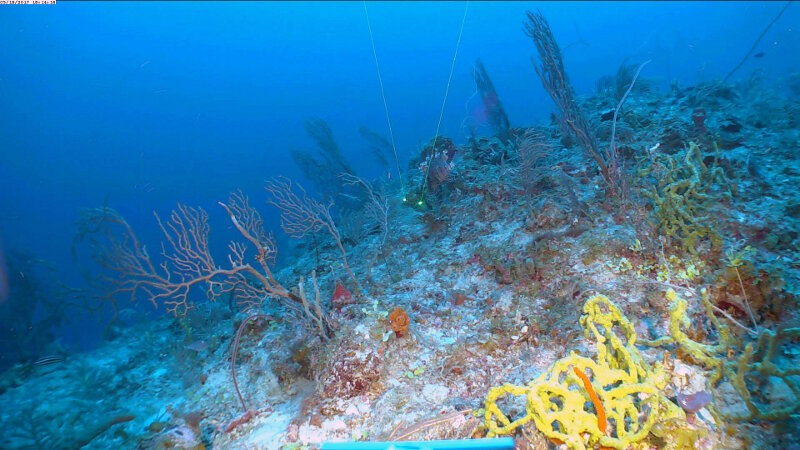 The knowledge, translations, and bottom profiles that Stephany and John had gathered allowed us to come up with a slightly modified set of locations to be covered in Leg 1. John and Stephanie have trained us on the database system and on how will we feed the data as the ROV is on the dive.
We departed Havana after meeting Cuban officials from several Institutions: Carlos Diaz Maza (Dir del Centro Nacional de Areas Protejidas), Maria de los Angeles Serrano (Dir. Del Acuario Nacional), Margarita Lugioyo (Subdirectora de ICIMAR), and Ulises Fernandez (Direccion de Telaciones Internacionales del CITMA). Greetings, welcomes, and gratitude from all parties permeated the encounter.
We now have had three days of ROV diving, everyone having their position and their team. Algae and sponge experts sit together (Betty, Linnet, and Cristina). Fish team (Dorka and Andy) and coral team (Patricia and Michael) sit in the back with ROV pilot, and John and Stephanie.
The sponge team applauds every time a sponge is collected! Vacuuming the algae for Betty is no easy task. The scientists shout to the pilot while using the sucking arm of the ROV. In the meantime, the Captain, Shawn Lake, from the bridge and through the radio keeps a tight management of our ship, keeping us close to the bottom, protecting the ROV from the wall of the reef.  And let's not forget our giant cook Peter, keeping us well fed, and the rest of the Walton Smith, engineers, and technicians, allowing this whole operation.
We are making a TEAM!!!!