March 18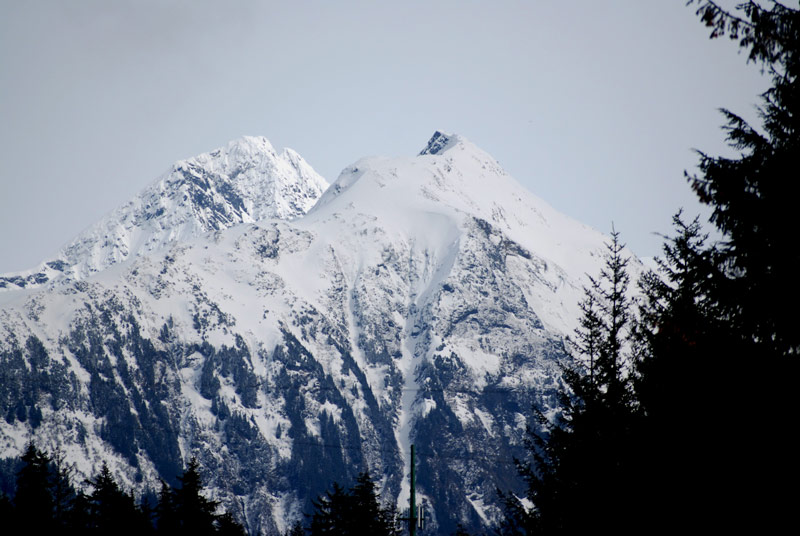 Although today is the first day of the expedition, this project actually began several years ago. Funded as part of the Office of Ocean Exploration and Research's 2014 Federal Funding Opportunity, our Chief Scientist, Dr. Rhian Waller, and the mission team have spent almost two years preparing for this expedition. During that time there were delays with scheduling, changes to which ship we would use, and personnel swapping; so everyone is very excited to get underway and to start exploring. As we enter the home stretch, the team has been carefully planning remotely operated vehicle (ROV) and scuba diving operations, reviewing bathymetry and past survey data to select our dive targets, and triple checking the equipment lists to make sure we have everything.
The first day, or first few days, of any sea going operation are spent loading, unpacking, and getting acclimated to the ship. Yesterday, we also ran through safety briefings, operations and ship orientation, and conducted the customary trying on of survival suits—sometimes lovingly called "Gumby suits" due to their awkward shape. There is still a lot to do, but we will have a bit of time to finish during our transit to the first site.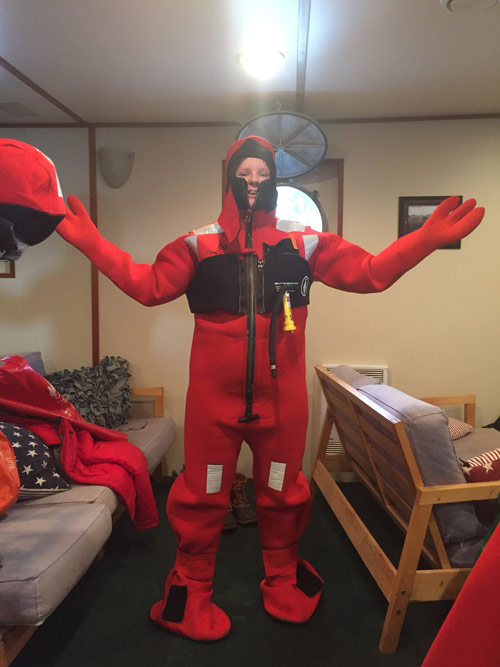 Today, in addition to continuing with unpacking and getting mission spaces organized, we are conducting the ROV shakedown. ROV operations are critical to this mission as the vehicle will allow us to reach the the deepest parts of our operating area in and around Glacier Bay National Park. In order to be sure that the system is functioning well before we get too far away from port, we conduct a practice dive that focuses on engineering objectives to make sure the integration with the ship is complete and that new equipment is working. Once the shakedown is complete, we will head to the park headquarters to pick up a few additional people and get our research flags before continuing onto Bartlett Cove and White Thunder Ridge where we will conduct operations tomorrow.