Deepwater Corals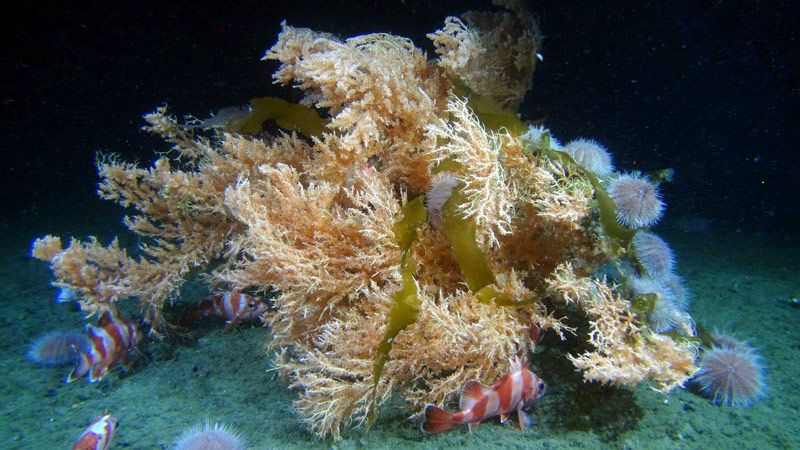 Southeastern Alaska is one of the great fjord regions of the world, similar to the coasts of Chile, Norway, Greenland, and New Zealand. Fjords are glacially carved, narrow, and deep U-shaped channels with high cliffs and deep basins, making for dramatic scenery for those who visit by land or sea. Below the water's surface lie other wonders, including ecologically unique and diverse communities. Many fjord systems support benthic communities that are usually found only in much deeper, offshore waters, such as the continental shelf and slope of the Gulf of Alaska. Such benthic communities that thrive in depths a fraction of those they usually occur at are called deepwater emergent communities.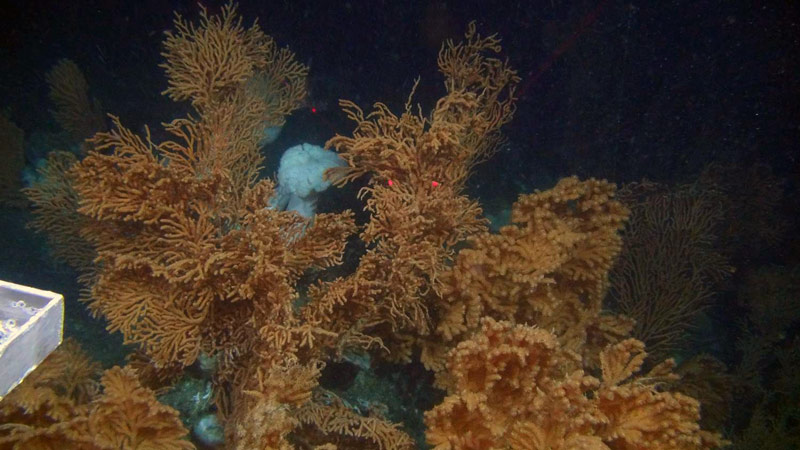 Although the factors that allow the survival of deepwater emergent communities are not fully understood, the marine environment in fjords mimic conditions found in deeper, offshore habitats, where similar communities also thrive. Deep passageways connect fjords to the sea and funnel in cold, nutrient-rich waters year round, helping to create a hospitable environment. The exchange of water with the ocean also allows for transport of food sources, such as plankton, as well as juvenile benthic invertebrates that may settle and grow on exposed bedrock that forms the steep fjord walls. Often, a layer of water that is less salty than typical ocean water (hyposaline) is formed from runoff of freshwater from glaciers and rivers, creating a barrier to light, resulting in a darker environment than would be expected at shallow depths. The variable combination of tides, storms, freshwater discharge, and complex deep passageways to the sea create a favorable environment for deepwater emergent communities in the Southeast Alaskan fjords.
One important deepwater emergent species is the red tree coral, Primnoa pacifica. Red tree corals are large, structure-forming soft corals that often form dense thickets in the Gulf of Alaska at depths between 150 to 900 meters (average 500 meters). However, in the Southeast Alaskan fjords, red tree corals are found as shallow as six meters.
Red tree corals provide important habitat for many species, including commercially important rockfish (Sebastes sp.). This long-lived species is highly susceptible to disturbance from fishing activities. As a result, five areas in the Gulf of Alaska are now closed to fishing with gear that contacts the bottom.
Red tree coral has been observed by divers at 9 – 35 meters in the upper reaches of Glacier Bay National Park, yet exploration of the extensive underwater world within the park has been minimal. On this research cruise, we will document the occurrence of this and potentially other emergent species within the park.
Populations of red tree corals within the park are unique in that they have been protected from fishing damage since the park became a National Monument in 1925. These pristine red tree coral populations could be a source of coral larvae to other areas that do not have such protection. As such, populations discovered during this expedition could have wide spread importance to the region.