September 9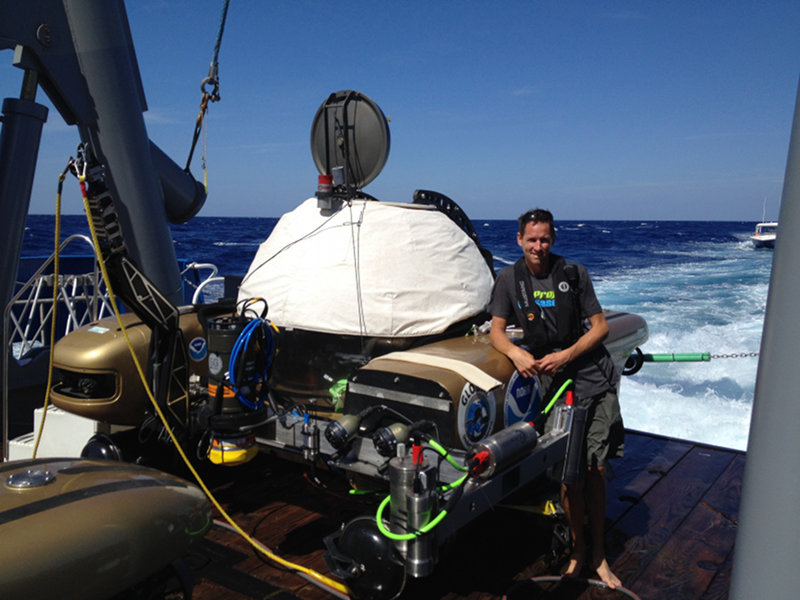 My role as Chief Submersible Pilot is to ensure the safety and reliability of our two Triton submersibles, perform all submersible maintenance, and help integrate the science equipment used for each mission. The experience of piloting a manned submersible can be likened to flying a hot air balloon that maneuvers like a helicopter - we change our ballast relative to the fluid we are in, but can also use thrusters to move in any direction. And since our pressure hull is a sphere of clear acrylic plastic, we can see in almost every direction as our bubble-craft explores deep inner space.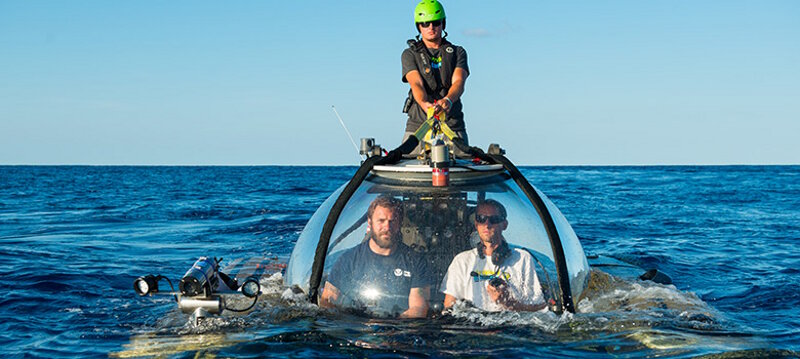 Depending on the mission, I may have a scientist, filmmaker, sponsor, or media personality sitting beside me as co-pilot. As the sub is being guided and tracked by our surface support vessel, we maneuver to our target and work on completing the day's objective: recording video transects of coral reefs, collecting a sample for the research teams, or documenting a shipwreck. The latter is one of the most intriguing sights to see for me personally, as all of these shipwrecks have their own story and most have not been seen by humans since the day they sank.
In 2014, off the coast of Sicily, we documented Roman shipwrecks over 2,000 years old and worked with archaeologists to recover several artifacts for preservation. This was one of the highlights of my career as a sub pilot.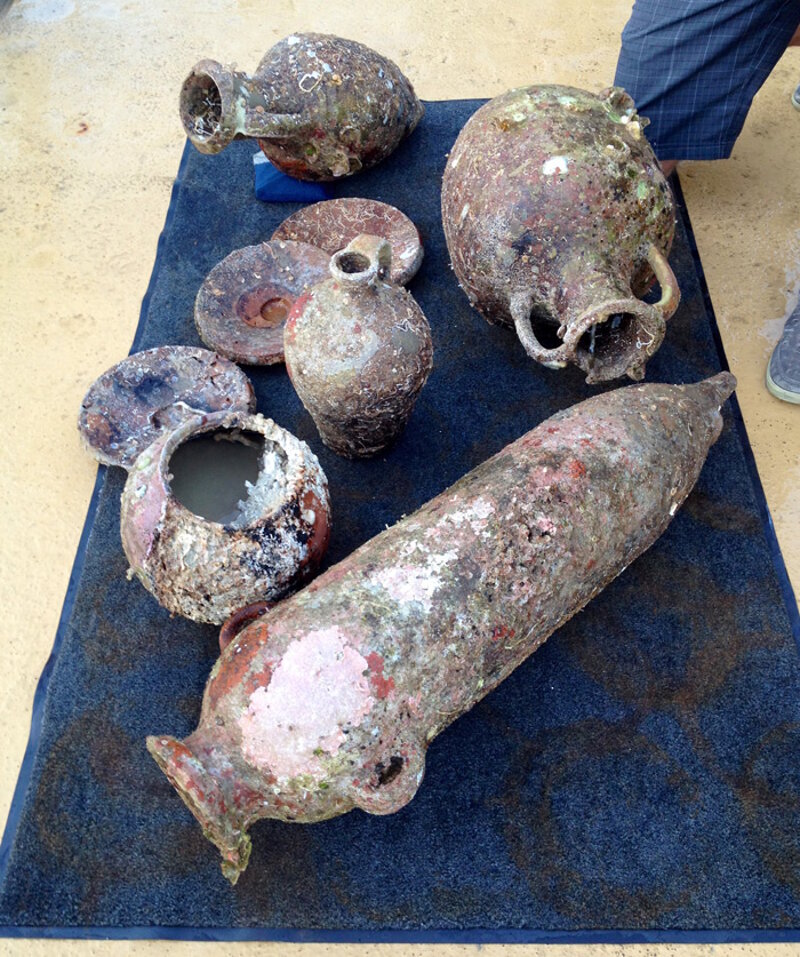 Also at the top of the list is the current project with NOAA and partners, where I am one of only a handful of people to see the German World War II submarine, U-576, nearly 75 years after it sank. Resting at a depth of over 700 feet, we can get an unparalled view of the sub from within our own observation sub, maneuvering precisely and carefully to see details of the deck guns, periscopes, the compass, and the hatch - still secured.
There are high-definition cameras and laser scanning equipment mounted on our vehicles for documenting and modeling the wreck as it is today. But the best views are ones that the cameras cannot capture: As we back away for a broader look, I turn all the lights off so that the U-boat is backlit in dark blue natural light. We can see completely from the bow to the stern, and up toward the wintergarden and conning tower, where 25-30 grouper fish stand guard, possibly the souls of the lost crewmen still inside.