August 30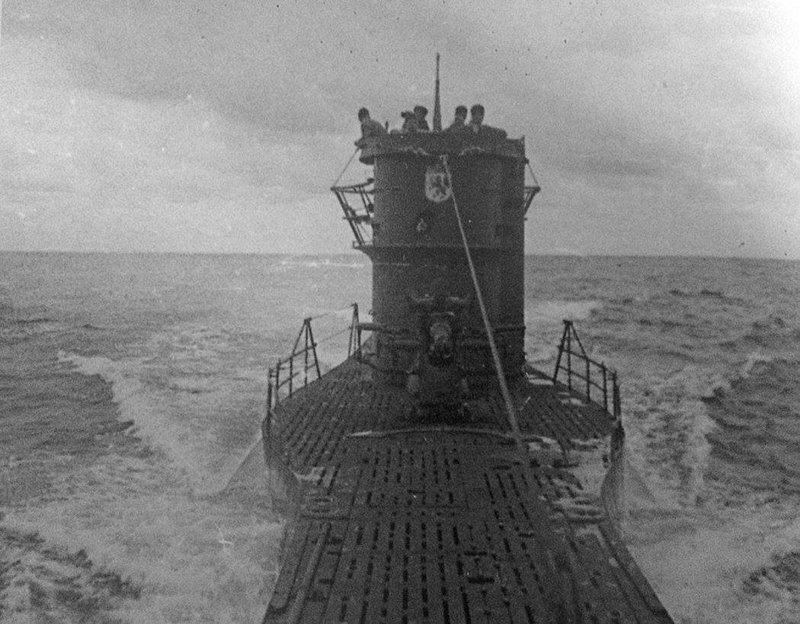 Questions from the past that remain unanswered to this day may soon be answered with futuristic technology. The underwater laser scanner provided by 2G Robotics for the Battle of the Atlantic expedition is set to create a digital 3D scan of the sunken German submarine U-576.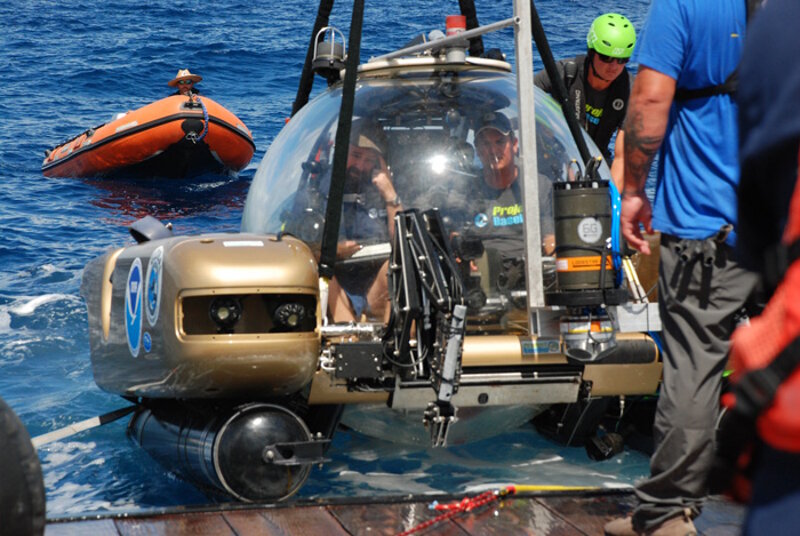 During this expedition, laser scanning operations began after a day of setting up an array of positioning beacons in a constellation around the submarine wreck site, similar to GPS satellites around the Earth. With the laser scanner attached to a manned submersible, a submersible pilot and an archeologist inside the vehicle descended 700 feet to the final resting place of one of the infamous German U-boats of the second World War.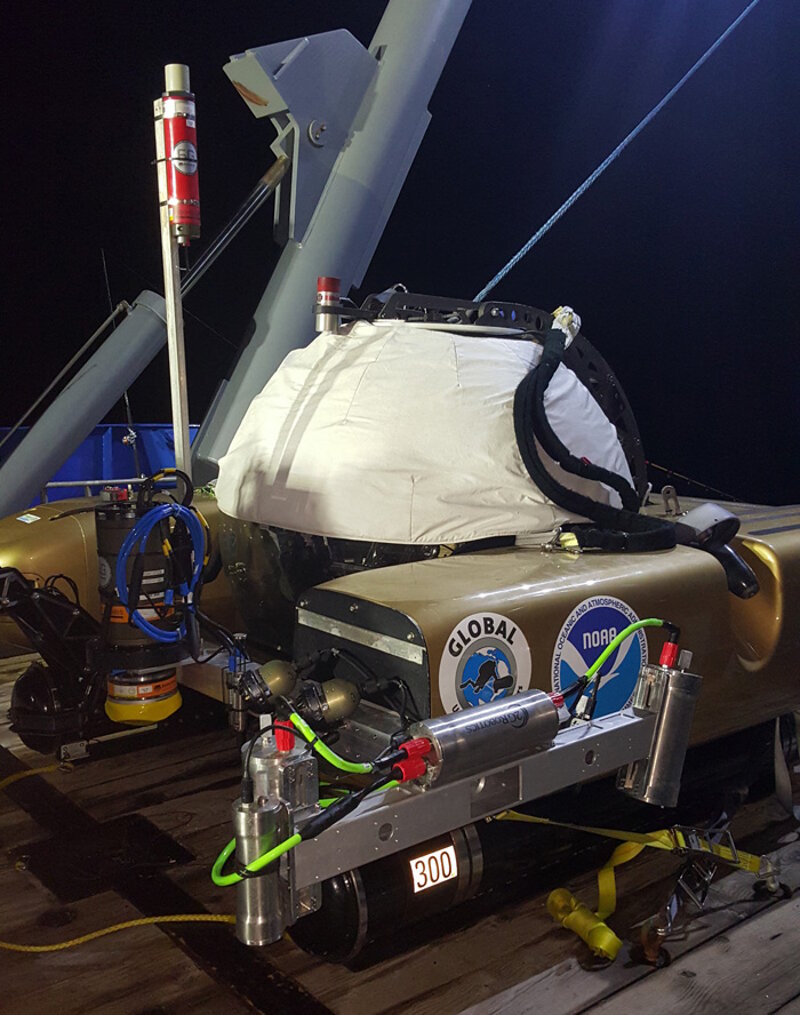 After the submersible crew found the wreck site underwater, they sent a quick and muffled confirmation through an underwater communication system to the support vessel on the surface. The laser was activated and scanning began, and the effects were immediate. Like discovering a new world in a video game, the digital 3D recreation of the boat took form on the laptops packed inside the manned submersible.
The pilot of the manned submersible, confined to the inside of the acrylic sphere protecting him and the archeologist, navigated over the U-576, collecting geometry of the current condition of the steel wreck and the marine life that has taken up residence over the more than 70 years since it sank.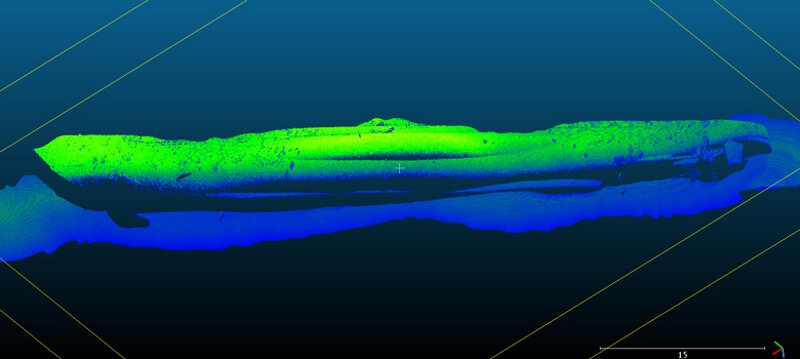 After hours of deliberate passes back and forth over the site, a 3D model consisting of hundreds of thousands of points representing the surface of the wreck were collected. With this data, archeologists will be able to answer critical questions about the fate of the submarine and the position of its features and determine measurements of damage.
Some questions archaeologists will be able to answer quickly with rough initial measurements collected at the site. Other questions about the sinking of the vessel may take years to answer, as the extraordinary amount of data collected continues to be analyzed.