August 29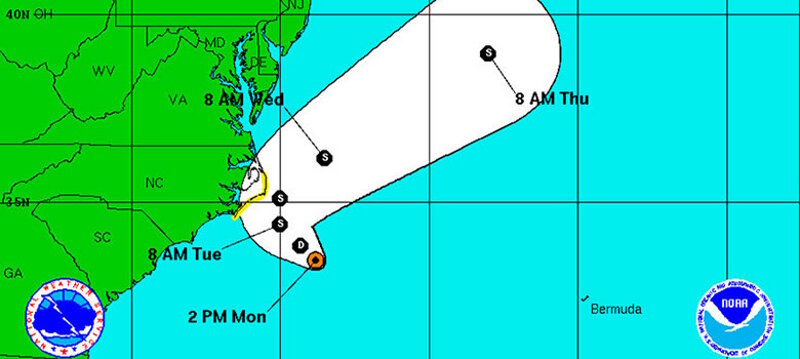 Storms have battered the coast of the Outer Banks, North Carolina, for hundreds of years, and today is no exception. After spending a couple of days setting up survey gear and several days collecting data, the expedition research team had to abruptly suspended dive operations due to the high seas and strong winds for the time being.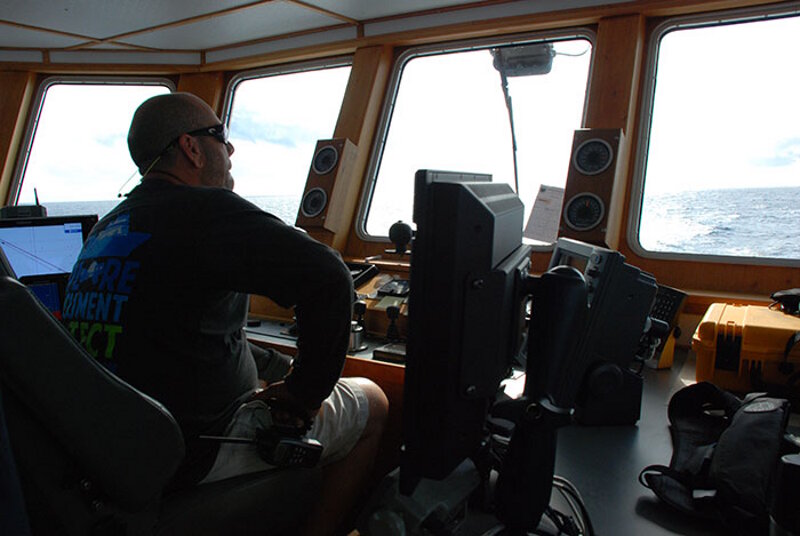 On the afternoon of Sunday, August 28, all non-essential personnel had to depart the R/V Baseline Explorer and head to land at Ocracoke, North Carolina, because Tropical Depression Eight was approaching the survey area. The depression was forming on Sunday in the western Atlantic Ocean, between North Carolina and Bermuda, and a tropical storm watch was issued for portions of the Outer Banks.
The R/V Baseline Explorer and its crew transited to Morehead City for safe harbor. Undeterred, the science team is now driving over land to Morehead City to meet the ship and continue processing data already collected.
While the team is hoping to resume dive operations as soon as possible, they are also seeing the positive in this situation: the temporary break allows the team to get some much needed rest after working non-stop for the past week and provides time to focus on analyzing collected data and construct the laser scan and photogrammetry models of the U-576 and Bluefields wreck sites.
Keep following along with our expedition, as we will be able to share exciting images from the wreck sites soon. Stay tuned, and stay safe through the tropical storms.