August 25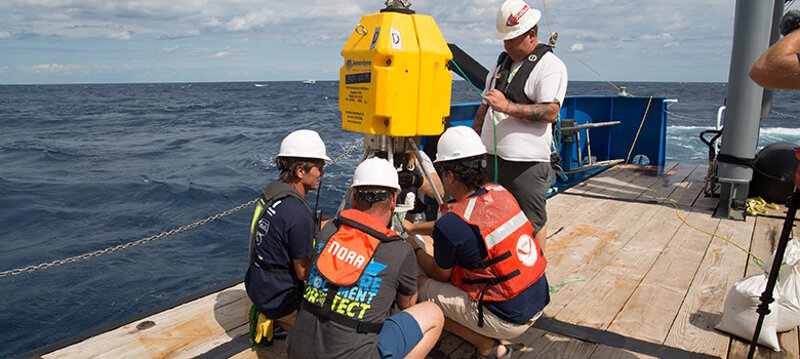 The project kicked off with the team convening in Morehead City, NC to prepare for the expedition and to load all of the equipment needed to investigate the site of the U-576 and its victim the Bluefields onto the Baseline Explorer research vessel. Archaeologically documenting a WWII battlefield located almost 30 miles offshore the coast of North Carolina in 700 feet of water is no small task. To overcome the challenges of working in this environment a collaborative project team was brought together including specialists in maritime archaeology, laser scanning, underwater positioning, photographic and video documentation, and in the use of manned submersibles. The goal of the project is not only to complete a detailed documentation of the U-576 and Bluefields battlefield, but to also to consider the feasibility of applying new technologies to the documentation of archaeological sites in similar environments.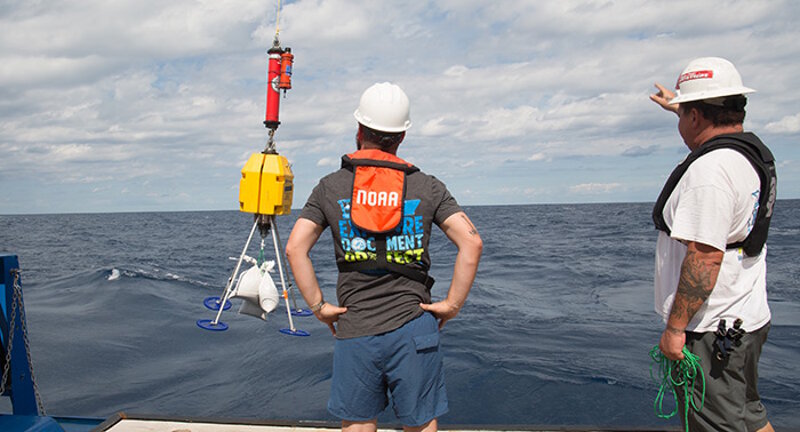 Additionally, the Bureau of Ocean Energy Management (BOEM), who has been a partner of the National Oceanic and Atmospheric Administration (NOAA) in the study of the Battle of the Atlantic since 2008, is considering areas offshore North Carolina for commercial wind energy development. Identifying the location of these WWII losses and studying their importance to American and global history will help BOEM in protecting these sites during any offshore development.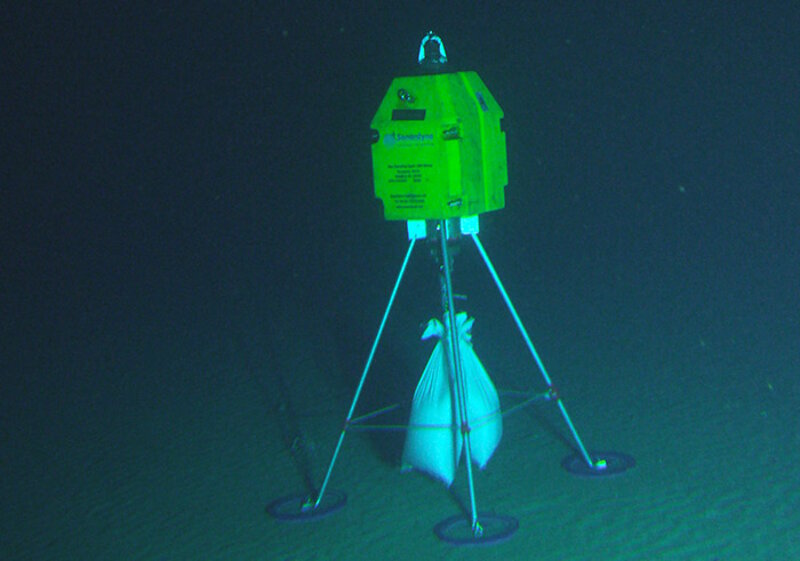 The Baseline Explorer research vessel set out to sea on August 21, 2016. Once on site the first priority for the team was to place six transponder pods on the seafloor. The transponders work to determine the exact location of the submersible while conducting laser scanning allowing for the creation of highly accurate 3-D images of the sites. We encountered our first challenges in deploying the transponders as, rather than sinking to the seafloor, they were caught in the strong currents ripping through the area and trailed behind the vessel. After a few tweaks and adding more weight to the transponders we were able to place them on the seafloor.