Expedition Partners
This project will benefit greatly from the diverse collection of expertise and the collaborative nature of the expedition. Each participating institution and individual brings a unique skill or asset that together combine to put this expedition on the cutting edge of technology and capability while remaining economical through cost and asset sharing.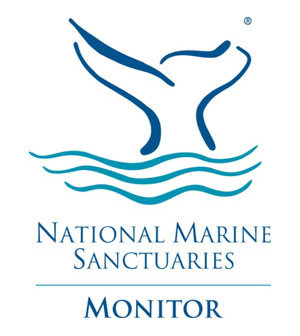 For more than 40 years, NOAA's Monitor National Marine Sanctuary (MNMS) has served as a special place honoring the iconic Civil War ironclad, USS Monitor, and the memory and service of Civil War sailors. MNMS now has an opportunity to honor another generation of mariners that helped defend the nation during World War I and World War II.
The research conducted by MNMS and its partners seeks to elevate the maritime legacy of coastal North Carolina; preserve important historical sites for future generations; promote increased access and stewardship; and provide economic benefits to coastal communities.
More than any other place in the United States, coastal North Carolina serves as a uniquely accessible underwater museum and memorial to our nation's rich maritime history. It is also an ideal location to study and preserve historic wreck sites dating back to the Age of North American Exploration, the Revolutionary War, the Civil War, and perhaps most prominently, World War II's Battle of the Atlantic. With preservation, these resources offer historians, maritime enthusiasts, recreational divers, fishermen, beachgoers, and outdoor adventure seekers the ability to experience this unique region and celebrate our nation's maritime heritage.
MNMS has been conducting World War II research off the coast of North Carolina for the past eight years and will serve as the lead coordinating agency for the execution of all aspects of this expedition. MNMS staff will arrange for any financial contracts and management of partners and contractors. MNMS Senior Archaeologist will serve as principal investigator for the project and ensure that all data are appropriately managed, stored, shared, and ultimately interpreted.

NOAA's Office of Ocean Exploration and Research (OER) is the only federal organization currently dedicated to exploring our unknown ocean. OER provides partnership coordination, funding, staff, tools, and expertise needed to develop exploration missions that deliver rigorous, systematic observations and documentation of biological, chemical, physical, geological, and archaeological aspects of the ocean. OER works to get scientists to uncharted areas; to design, test, and implement new deep-sea technologies; and to bring the wonders of ocean exploration to everyone. And, during and after expeditions, OER's system of data management ensures that collected information arrives quickly – and accurately – into the hands of those who need it to make timely decisions. Every day, the unique capabilities of OER are helping to advance knowledge and understanding needed to help citizens, businesses, and governments make smart choices to protect lives, property, and economic wellbeing.
OER is co-funding this project. The office is also providing a maritime archaeologist to assist in data interpretation and analysis and providing support for outreach and communication activities.

Project Baseline is a global conservation endeavor organized and managed by the U.S.-based 501c(3) non-profit organization Global Underwater Explorers (GUE). At its core, Project Baseline's mission is to connect people with the alarming changes that are occurring in our underwater world, from mountain lakes to ocean reefs and all waters in between. Project Baseline also endeavors to partner with scientists and resource managers to understand and protect underwater ecosystems, and to create compelling products aimed at informing the public and inspiring them to participate in and support effective and lasting environmental conservation.
Towards that end, Project Baseline's primary contribution towards this project is marine operations support. Project Baseline owns the R/V Baseline Explorer and the two Triton manned submersibles that will serve as the primary operational platforms for the entire project. In addition to the physical assets they bring to bear, Project Baseline will also provide crew for both the support vessel and the manned submersibles, ensuring that the science party is safely and efficiently delivered to the operating area.

The National Centers for Coastal Ocean Science (NCCOS) Beaufort Lab houses the Center for Coastal Fisheries and Habitat Research (CCFHR). CCFHR conducts research on the effects of coastal habitat change and restoration on living marine resources such as seagrasses, marshes, reefs, and fish. The Center focuses research on injured habitats and communities, and on estimating natural and human induced mortality, growth, and reproduction. These missions support NOAA's broader mission of sustaining healthy coasts.
NCCOS's primary contribution to this project is to coordinate and manage all aspects of the benthic habitat mapping and water column habitat characterization. NCCOS will provide a senior research ecologist to serve as co-principal investigator on the expedition and who will be responsible for data management and interpretation of natural resource data, including subsequent reporting.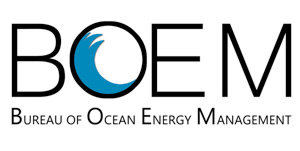 BOEM's mission is to protect the environment while ensuring the safe development of the nation's offshore energy and marine mineral resources. BOEM's Office of Renewable Energy Programs has undertaken planning efforts for the consideration of commercial wind energy development on the Outer Continental Shelf offshore North Carolina. To inform these efforts and to assist the bureau in meeting its responsibilities under the National Historic Preservation Act, BOEM has established a long-standing partnership with NOAA's Monitor National Marine Sanctuary to conduct an inventory and assessment of World War II vessel losses offshore North Carolina and to also investigate other potential archaeological resources within wind planning areas. BOEM is providing significant cost sharing to this project through an Interagency Agreement; providing a maritime archaeologist to serve as co-principal investigator to assist in data interpretation and analysis; and providing additional archaeologists to support the field effort.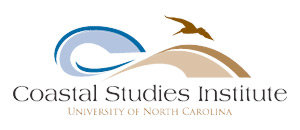 University of North Carolina's Coastal Studies Institute (UNC-CSI) is an inter-university research institute located in Skyco on Roanoke Island, North Carolina. It is the mission of the UNC-CSI to undertake research, offer educational opportunities, provide community outreach programs, and enhance communication among those concerned with the unique history, culture and environment of the maritime counties of North Carolina. UNC-CSI's research focuses on five main areas:
Estuarine ecology and human health
Coastal engineering and ocean energy
Public policy and coastal sustainability
Maritime heritage
Coastal processes
The strategic mission and goals of UNC-CSI make them a natural partner for NOAA, and MNMS has been collaborating with them on Battle of the Atlantic research since 2008.
UNC-CSI's primary contribution to this project will be video imagery acquisition and editing, running the education and outreach effort for live streaming from the field, and web content development.

2G Robotics designs and manufactures underwater laser scanning and imaging equipment for 3D modelling and measurements. The company is dedicated to advanced research, development, and engineering for the production of cutting-edge underwater inspection solutions.
For this deployment, 2G Robotics is providing the ULS-500 PRO laser scanner with the 2G stills imaging camera and subsea light along with a survey technician for data collection. The 3D models generated by the ULS-500 PRO will be one of the primary datasets of the expedition.

SRI International houses the Space and Marine Technology Laboratory at SRI St. Petersburg, Florida, where they conduct research and development and provide services to improve the health and security of the marine environment for maritime industry and government clients, such as NOAA. The SRI marine operations team has worked with MNMS in the past during the initial discovery of the U-576.
Their primary contribution to this survey will be to provide an autonomous underwater vehicle system equipped with high-resolution multibeam sonar to collect detailed acoustic models of the wreck sites and associated habitat. In addition to the vehicle, SRI will provide a three-person technician crew.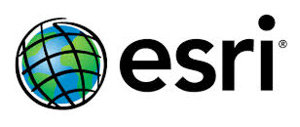 ESRI is a global leader in geographic information system (GIS) processing software. MNMS is partnering with ESRI's ocean division to apply new data handling and processing approaches using beta versions of emerging programs. All spatial data collected, including point cloud processing and image processing, will be run through these new systems to generate new visualizations of the battlefield landscape.