July 2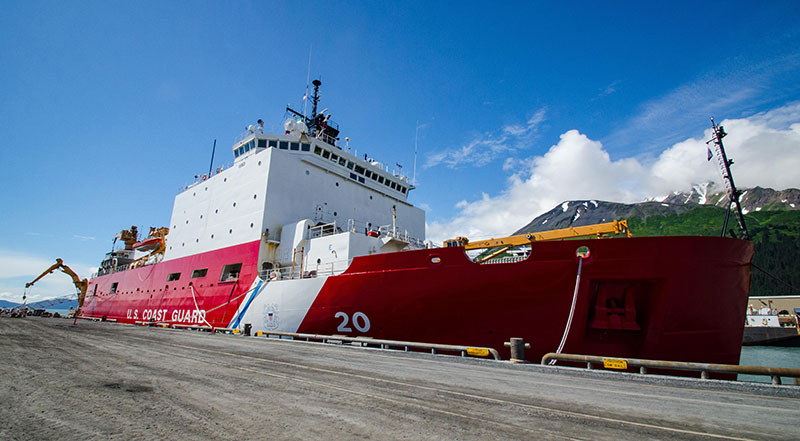 It is a privilege and an honor to be a member of any exploration team, whether you dive into the depths of the ocean, climb the highest peaks, or fly to the stars. The Hidden Ocean: Chukchi Borderlands 2016 expedition is no exception. Currently, we are undergoing a six-day transit to the Chukchi Borderlands before we begin science operations. In the meantime, our science team of 43 people is preparing the laboratory, testing equipment, and familiarizing themselves with the multiple science objectives of the cruise. Additionally, 98 wonderful Coast Guard crew are ensuring that our transit is safe and smooth by conducting safety drills and briefings. Our journey to the Arctic is a unique experience and has already garnered the attention of explorers and artists alike.
The Explorers Club Flag
The Explorers Club Flag is awarded to exemplary missions that are recognized as significant contributors to exploration. The Flag is a symbol of courage and fidelity that has been carried on over 1,450 expeditions since 1918. Our Arctic expedition is now amongst this group of explorers. Michael Aw from Ocean Geographic is carrying The Explorers Club Flag 61 on our expedition. We are honored that our mission to the Arctic has been given this recognition.
The Infinity Project
Glass artist Josh Simpson creates Planets, small worlds of multiple layers of glass inspired by the natural world. The Infinity Project aims to hide these rounded glass pieces in various places on Earth and beyond (one even lives in a space station). Josh was inspired to become a glass artist when he found old marbles buried in the ground. He was impressed by the beauty of the colors and natural resilience of glass, and wanted others to experience the same awe and wonder for this unique art medium. Thus, the Infinity Project was born. By hiding these Planets and designating others to do so, Josh hopes to inspire the wonder of finding not only a beautiful piece of art, but another world that can fit in the palm of your hand. A Planet will be onboard the United States Coast Guard Cutter Healy as part of our expedition to the Arctic.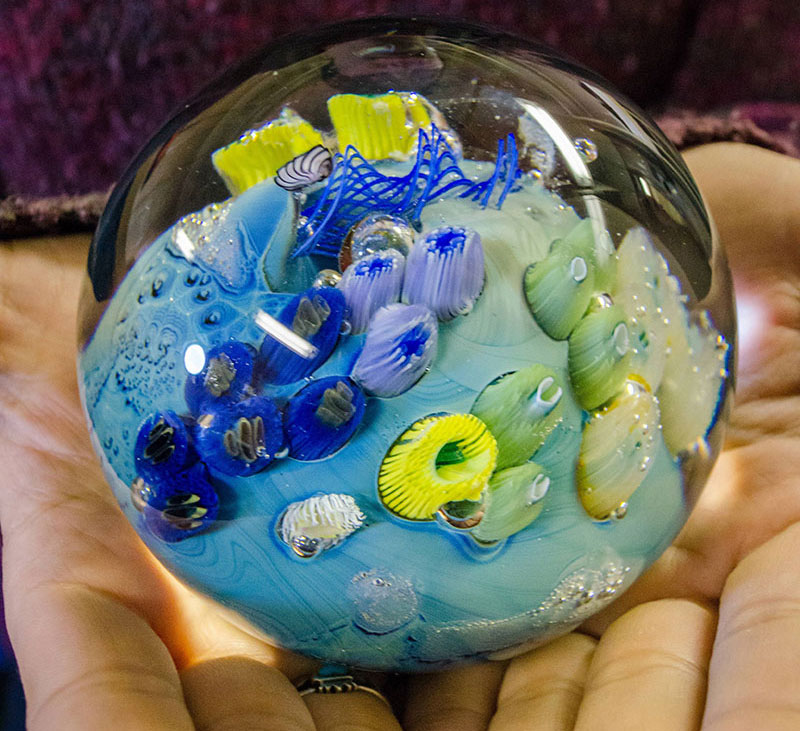 As our team begins our transit to the Arctic, we eagerly anticipate the science and wonders to come. The Explorers Club Flag and The Infinity Project remind us that the world is also sharing in our excitement. This is not just our expedition, but yours as well, and we cannot wait to share it with you!
For more information about The Explorers Club, please visit www.explorers.org .
For more information about The Infinity Project, please visit www.megaplanet.com .