August 18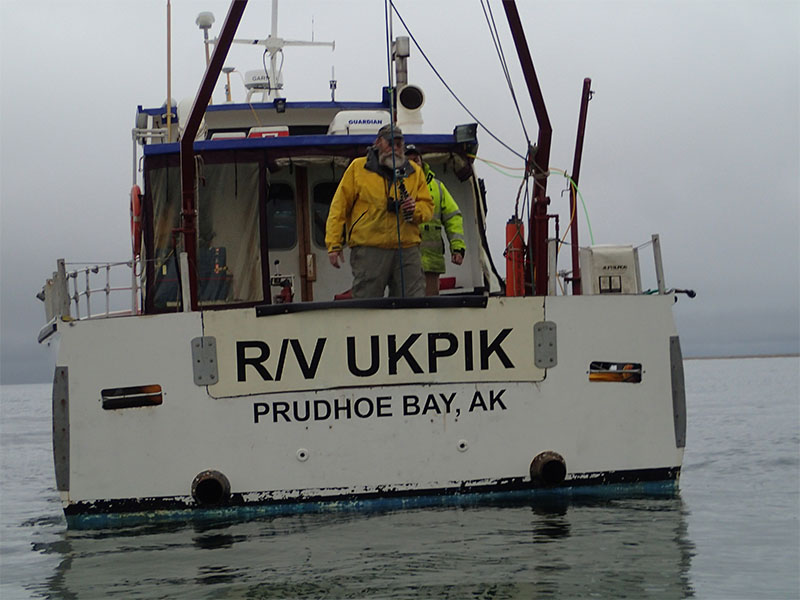 It should be of no surprise to anyone that weather in the Arctic is often a challenge. While our mission is happening in August, a time when sea ice is generally far out of sight from the Alaska coast, the open water created by this retreat produces the ideal conditions for rough seas. Today is no exception. 
We are in our third day of hiding out in the slightly calmer waters of Peard Bay, behind the low barrier beaches of Point Franklin and the Seahorse Islands, being unable to continue mapping in 30-knot winds and up to nine-foot seas. The forecast is looking better, but we are still about a day away from any chance of returning to the survey area.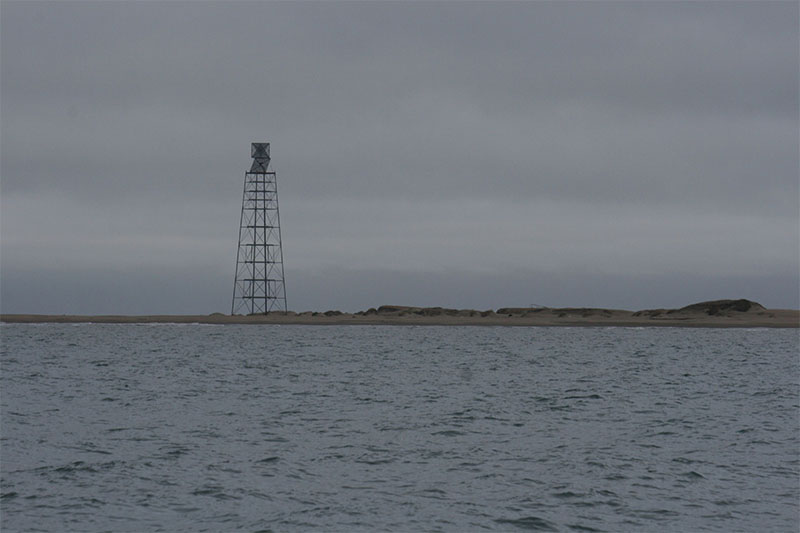 Unexpectedly, the R/V Ukpik received a call on the VHF from a local hunter, who had stayed on hunting after his relatives had headed home, and was running low on supplies. Like the whaling ships that similarly retreated into Peard Bay for refuge from the weather, we saw an opportunity to help this fellow out with what we had in our stores, and perhaps learn more abut the place from this hunter's experiences.
Meeting up with the hunter on the sand spit near which we were anchored, we, indeed, heard stories about his recent hunting success as well as some interesting observations about the whaling ship wreckage that has been strewn on the beaches of the region since the abandonment in 1871.
We offered up our supplies (including a small bag of much-appreciated pipe tobacco), and quite unexpectedly, were passed two haunches from a caribou taken that morning as a "thank you" for sharing our food and water. A bit of butchering on the work deck by Captain Arthur, and an excellent breakfast of caribou and eggs awaited us in the galley.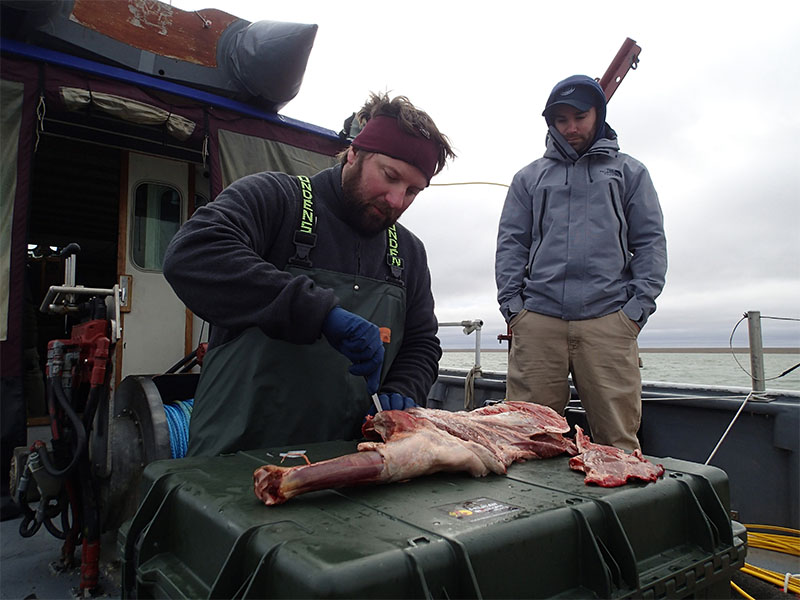 Reenacting the age old tradition of sharing between the native communities and the whalemen, we all left the sand spit with a deeper appreciation of the relationship between the Iñupiat and Yankee whalers of the 19th Century.