August 3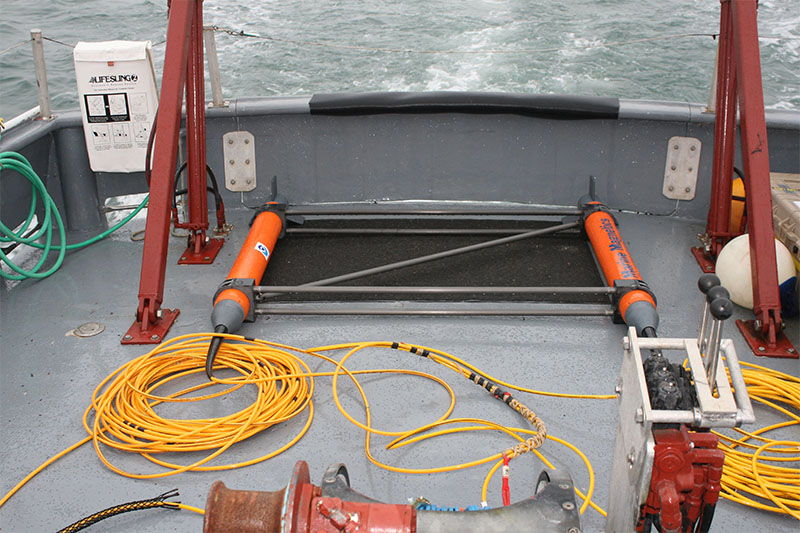 The reason we have come to this place is that it is where, in 1871, 32 whaling ships were abandoned by their captains and crews who were here to catch whales. The best laid plans, as they say, often go awry.
We came to look for the remains of these whalers with similar grand plans. We brought very advanced acoustic and magnetometry mapping systems, our own instruments enhanced with those begged or borrowed from our generous agency and industry partners. We came with expert, talented, and resourceful scientists who had the experience to adapt to unforeseen challenges in making these systems operate effectively. We planned extensively for as many unexpected problems as we might have to confront, adopting a standard of always having a "Plan B" (and sometimes "C" and "D").
We knew accomplishing what we had planned, like the whaling captains who came before us, in this remote and unforgiving place, would test our collective capacity to adapt and overcome.
This was the day when the first of our plans were abandoned. We had planned on using an enhanced magnetometry system called a "gradiometer," two magnetometers towed horizontally in a specially designed frame, which would provide more sensitive detection of ferrous metals associated with shipwrecks.  This configuration of two separate instruments provides cleaner magnetic data for analysis.
Almost immediately upon deployment of the gradiometer, we discovered that one of the towfish in the frame malfunctioned – apparently a problem with the underwater cable connection between the towfish and the ship. Despite the best efforts of this multi-talented and creative mission team to rectify the issues, the gradiometer was abandoned, and we fell back to "Plan B"...deploying the remaining towfish separately. 
We then landed on the beach, watchfully to avoid any polar bears that might be lurking, to install an instrument called a "base station" that collects background changes in the Earth's magnetic field to correct for these daily variations in the magnetic data collected by the towed system. We were also required to abandon an element of the very sophisticated positioning element for the acoustic mapping system, also as a result of a malfunctioning cable.