September 29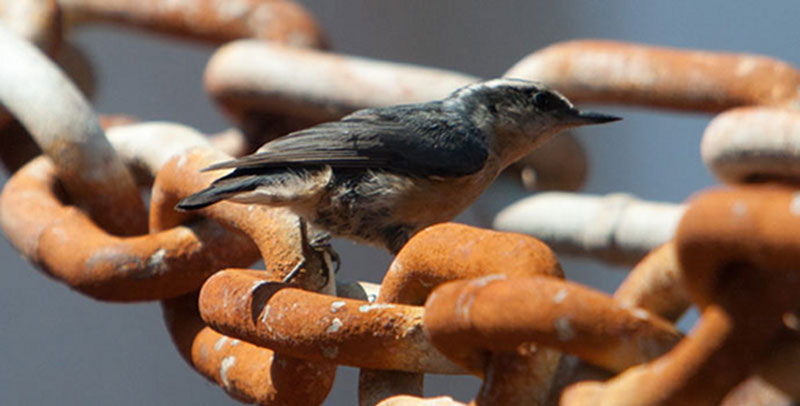 For this mission, we are operating approximately 60 miles off the east coast of Virginia exploring the deep waters of the Norfolk Canyon. The kind of wildlife I expected to see at this location is the kind that lives in the ocean.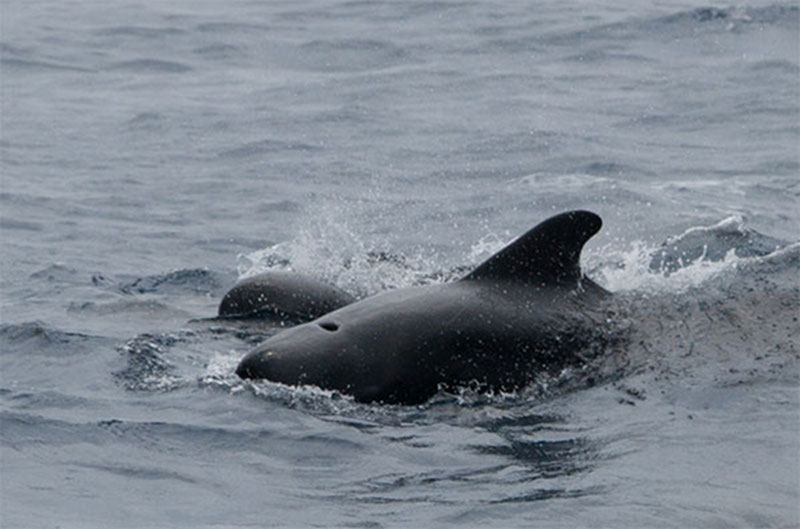 Pilot whales grace us with their presence when we are floating over the deep canyons, circling and surfacing around the boat, as curious - it seems - about us as we are of the deep blue. Bottlenose dolphins occasionally escort the ship as we make way from one pre-determined site to another, dancing in our bow waves.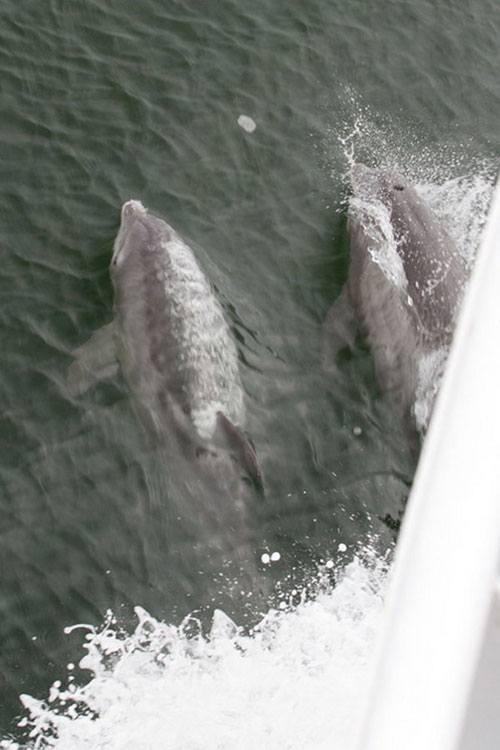 Below the surface, the images drifting across the Kraken II remotely operated vehicle (ROV) monitors seem filled with an even more diverse and often alien set of creatures than we share the land with. While all of this was certainly enchanting, it was not surprising. We were, of course, here to study the sea.
What was surprising was the stream of visits from our more land based - or so I thought - visitors carried by wings and wind. Perhaps they were blown off course during a storm, or searching too long and hard for that next meal. Or, maybe they were accidental stowaways on another ship, realizing too late their mistake and trying to find their way back home. Regardless, they are here, visiting for just moments sometimes, and then they are gone. Sometimes they stay for a bit longer, searching the ship for a tidbit of food to hold them over on their journey. But, they never stay long...