September 23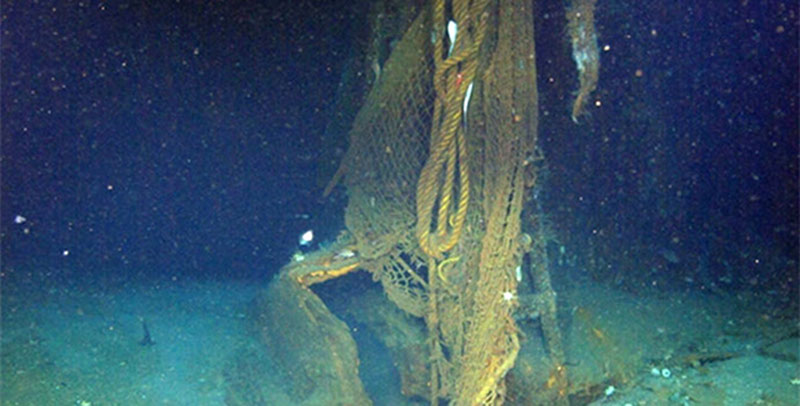 Although weather and technical problems have worked against us this leg, the crew of the NOAA ship Nancy Foster has miraculously managed to put us back close to our original schedule.  As a result, we have some notable successes to report. 
Over the past two days, we documented three of the ships sunk during the Billy Mitchell Air bombing experiments of 1921. These operations were central to the early-20th century debates about the use of air power at sea and ultimately helped to create the United States Air Force.  The University of Rhode Island started working on the "Billy Mitchell Fleet" in 2005-2006.  Subsequent partnerships with NOAA and the Bureau of Ocean Energy Management (BOEM) have facilitated further archaeological work on the sites, including the current Deepwater Atlantic Canyons project (Drs. Steve Ross and Sandra Brooke, lead principal investigators).
The historical significance of the Billy Mitchell Fleet extends beyond its place in the evolution of air power. The battleship Ostfriesland fought at the Battle of Jutland (31 May 1916) while the light cruiser Frankfurt and several others were among the warships that German officers attempted to scuttle in the famous incident at Scapa Flow in 1919.
Unfortunately, our extensive mapping and photographic documentation of the wrecks indicates the shipwrecks have suffered significant degradation in recent years, including, but not limited to, impacts from trawling.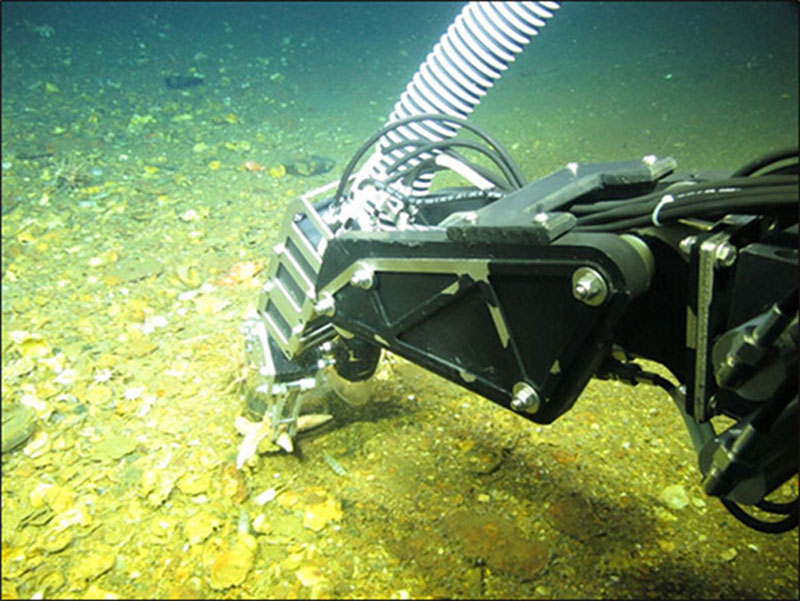 The oceanographic science on this leg of the cruise is also now progressing well. We have completed a series of eight box cores along the axis of Norfolk Canyon and are working on the same number outside the canyon. These cores help us understand the benthic infaunal communities, geology, and sedimentology of the canyon and allow for comparisons with Baltimore and Washington Canyons. We have also completed a CTD transect of Norfolk Canyon (started in Leg 2).  This consists of 10 stations down the axis of the Canyon. Finally, we have completed seven biological sampling trawls between 400-600 meters. These trawls are used for looking at community structure and taxonomy, conducting isotope studies, and corals -genetic studies.