August 16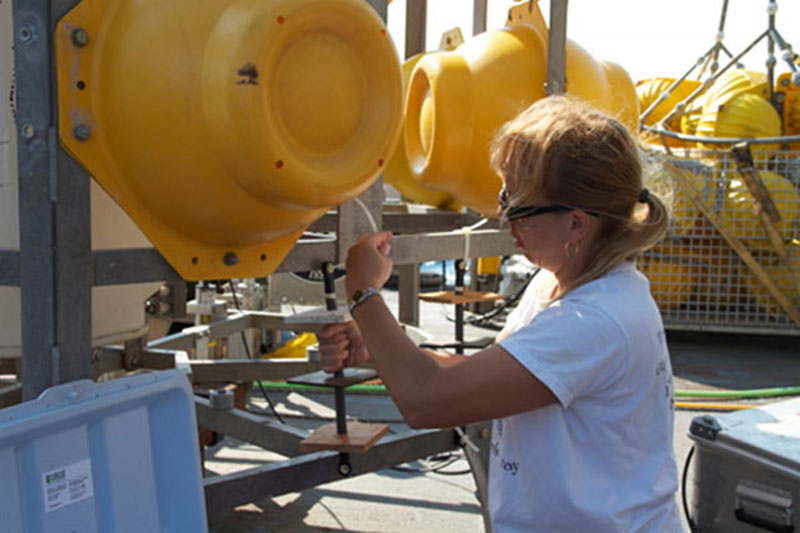 I've heard people describe corals (especially the branchy ones) as 'ecosystem architects' – meaning that the corals create all kinds of habitats for other creatures – places to attach and hang into the current, little hidey holes inside, etc. And that's true. But the REAL ecosystem architects are the microbes. Why? Because they decide where the corals (and everything else) go first.
No underwater surface exists very long without a microbial biofilm forming on it. Not sure what a microbial biofilm is? That slime on your teeth when you wake up every morning is a microbial biofilm – a mixed community of bacteria that have created a sticky, layered neighborhood for themselves.
The first 'neighborhood' of different bacteria that colonize a surface in the marine environment then determines what else will settle on that surface next, from other microbes to the larvae of macrofauna like corals and sponges. In this way, the microbes affect the eventual community structure of visible animals.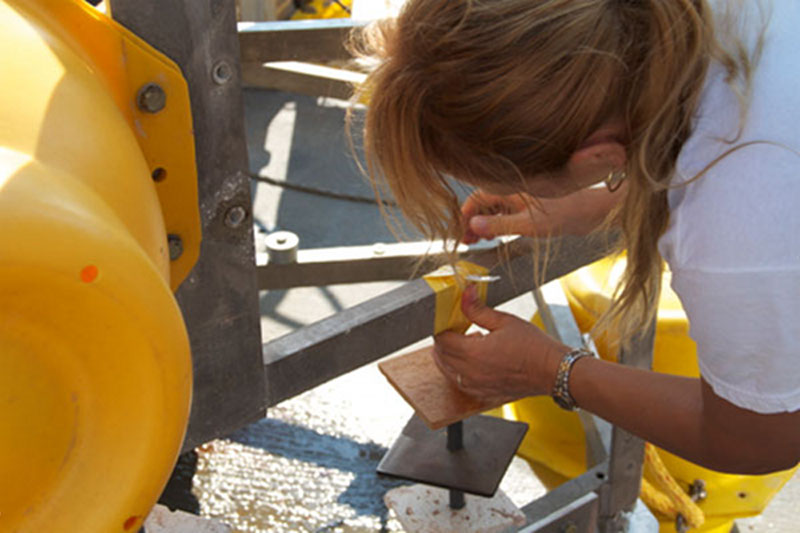 We know that different corals and sponges maintain different microbial communities. Do different non-living surfaces result in different biofilm communities?
During this cruise we will be setting up long-term (approximately one year) experiments to find out. Stacks of tiles (also called 'settling plates') made from different materials will be attached to the benthic landers (weighted metal frames holding scientific instruments that are placed on the sea floor). The settling plates are made of limestone and sandstone (to imitate naturally occurring hard surfaces in the canyons) and stainless steel (to imitate shipwrecks).
Benthic landers are being deployed at shallow (hundreds of meters) and deep (thousands of meters) depths in both Norfolk and Baltimore canyons. Next year, the landers (and hopefully the settling plates!) will be recovered from the bottom of the canyons.
Microbial biofilms from the plates will be scraped off and the bacterial community DNA will be extracted and sequenced. This experiment will show us if there is a difference in the microbial community that forms based on (1) the composition of the settling plates, (2) the canyon they're in, and (3) the depth. We hope it will also give us some clues about what makes certain areas attractive to deep-sea corals.