September 12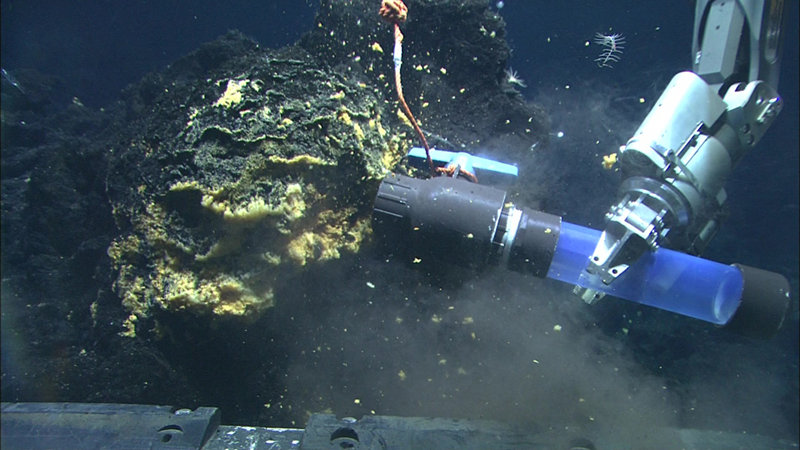 Our Quest 4000 dive (Q322) to find iron- and manganese-oxidizing microbial mats proved to be a great success. From previous cruises and surveys we had a pretty good navigational fix on where to find these mats, and within about an hour of the ROV reaching the bottom we had discovered what we were looking for. We sampled four different sites, all within about 30 meters of each other with each having somewhat distinct iron (Fe) and manganese (Mn) oxide deposits. All of the mats are characterized by a very loose flocculent Fe oxide layer that underlies the more cohesive or crusty manganese oxide surface. The first site's temperature was 35°C and had a relatively thin Fe and Mn mat that was not heavily mineralized. Other mats had more mineralized and Mn oxide rich surface layers, almost crust-like, with measured temperatures from about 10°C reaching as high as 43°C at the surface of the mat/crust, compared to the seawater temperature of 2-3°C.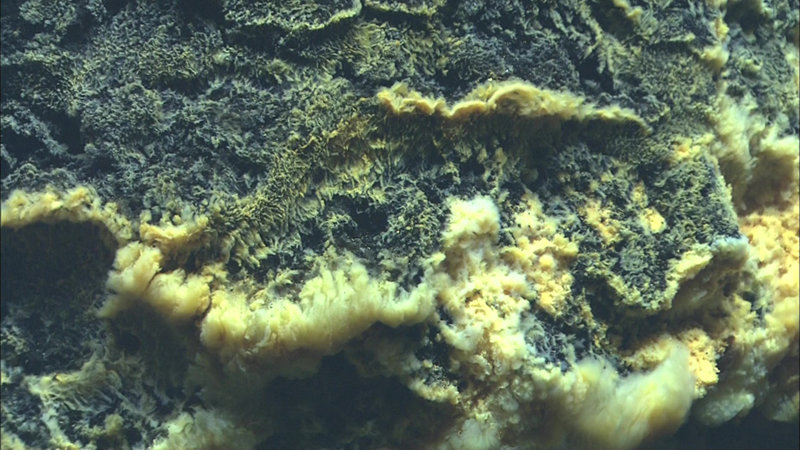 We sampled the mat using two types of scoop samplers, designed to collect the samples while minimizing their disruption after collection. The "Texas scoops" have a wide bore and can hold about two liters of sediment and water samples and are used for DNA (genomic) analysis and other preserved samples. The "double scoops" are similar but are smaller and have two chambers that allow the sample to be collected and then mixed with preservative in situ (at depth). These scoop samples are used for RNA analysis which will be used to see what genes the bacteria are using as they are living at the vent. During this dive we collected Texas scoops at four 4 sampling locations and double scoops at two. Upon recovery of the ROV on board ship, the samples were quickly transferred to the shipboard cold (4°C) room until they could be subsampled and properly processed (frozen, preserved with fixatives, and used for microbial cultivation and other experimental work).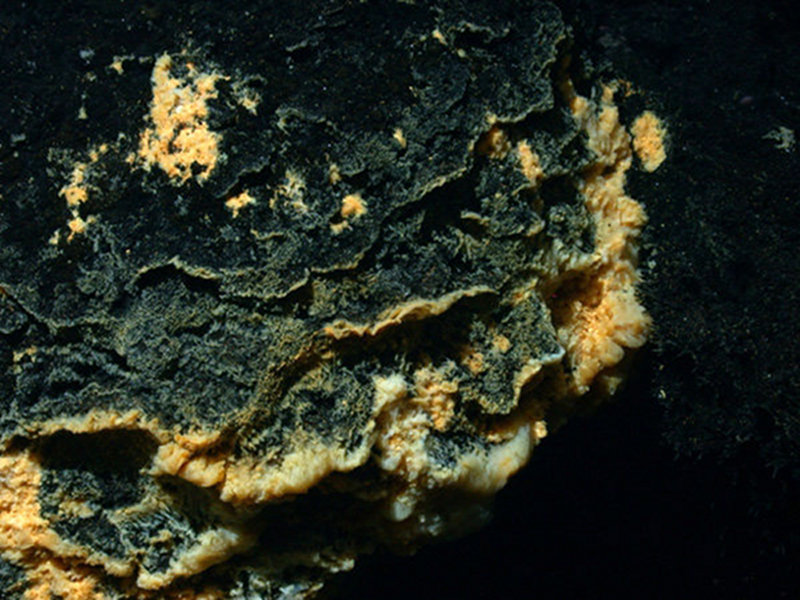 Overall, our dive was a resounding success as we were able to collect more than enough samples for all the research we will do with them back in the lab. Our work has just begun.