September 14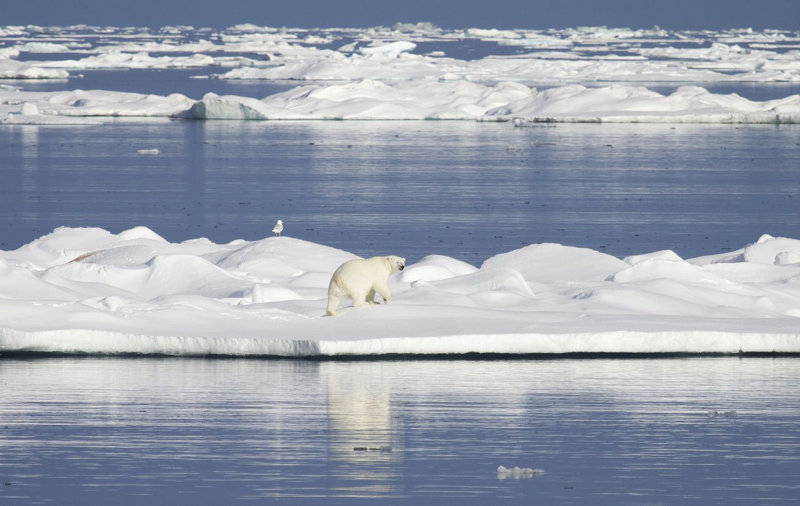 The main goal of this Russian-American Long-term Census of the Arctic (RUSALCA) cruise was to document marine mammals along the Chukotka coast of Russia. Unlike the U.S. Chukchi that is surveyed by plane and boat annually, there are no systematic surveys of the Russian coast.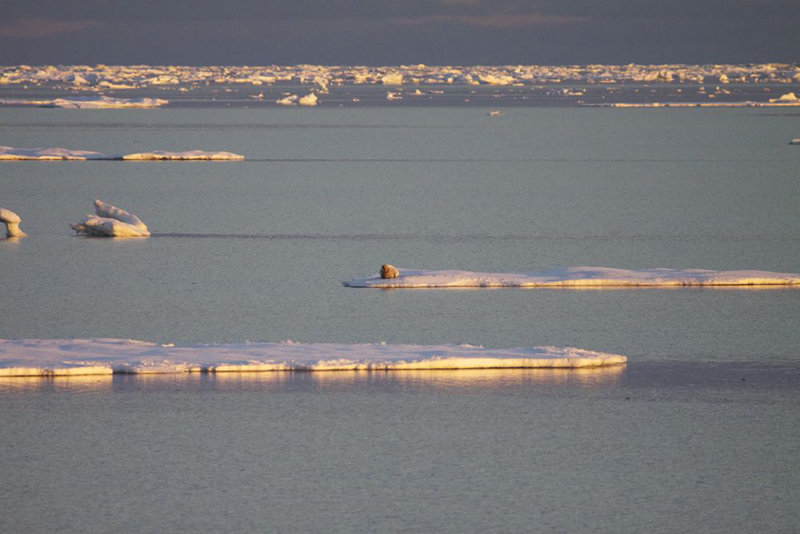 To that end, I've been up on the bridge during all transits keeping an eye out for marine mammals and documenting their locations, species identification, and number of animals for all sightings. And, as would be expected in the Arctic, particularly as fall comes on, the weather has been highly variable, trending towards terrible, most of the time. We've had high winds and waves, fog, rain, and snow, sometimes all within the same day (or even hour!) and we've even had a few fine days.
Things started out well – on the first day north of Bering Strait we came across big groups of walrus rafting together out in the middle of nowhere, no ice in sight. Later that evening, we saw a few more walrus, on ice, and a gray whale trailing mud from feeding on the bottom, both obscured by fog.
Then the weather came up and, due to rotten weather at the beginning of the cruise, we spent time that would have been used for Russian coastal stations riding out storms in the middle of the Chukchi. By the time we got back towards the coast, we transited the area of most interest in the dark, after a brief sighting of bowhead whales as the sun set. We did have the opportunity to get near Wrangel and Herald Islands which were surrounded by broken sea ice.
Seeing ice is always a treat and we were rewarded with a rare day of blue skies during one of our days in the ice. Up in the ice, we saw plentiful ringed seals, a few ribbon seals, and bearded seals that looked like giant long sausages on distant ice floes. We also had four polar bear sightings and everyone on the ship got to see at least one of these. The bears we saw looked very fat and healthy and two of them had seal carcasses on the ice with them.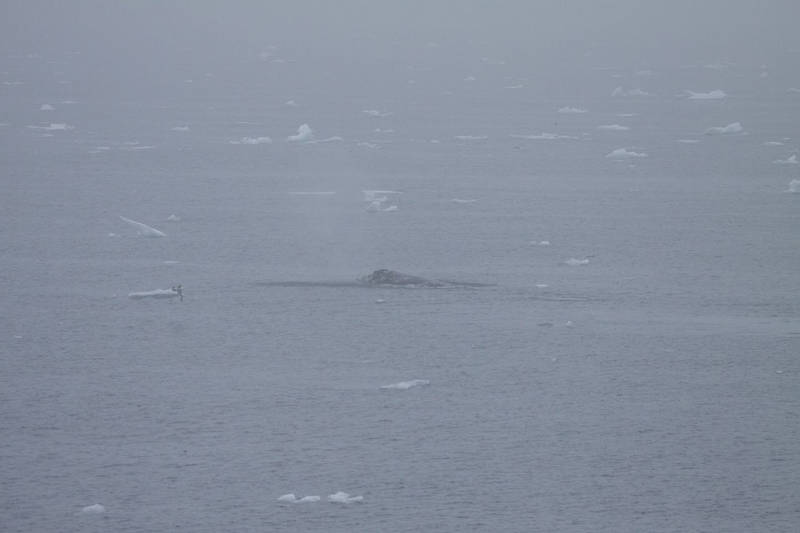 Our very last evening in the ice, as daylight was waning, found us sailing through walrus-covered ice floes. None very close to the ship, but the brown and pink masses of walrus bodies are well visible on ice.
After we left the ice, we spent days in the central Chukchi. This particular region is well documented as a marine mammal desert and despite relatively good weather, we had no sightings for two straight days.
We hope to get into a glut of gray whales at Jackie Grebmeier's "hot spot" later today which is where we saw perhaps 25 of them (and a lone bowhead) late on 1 September before the weather turned too rough to continue sampling.