September 11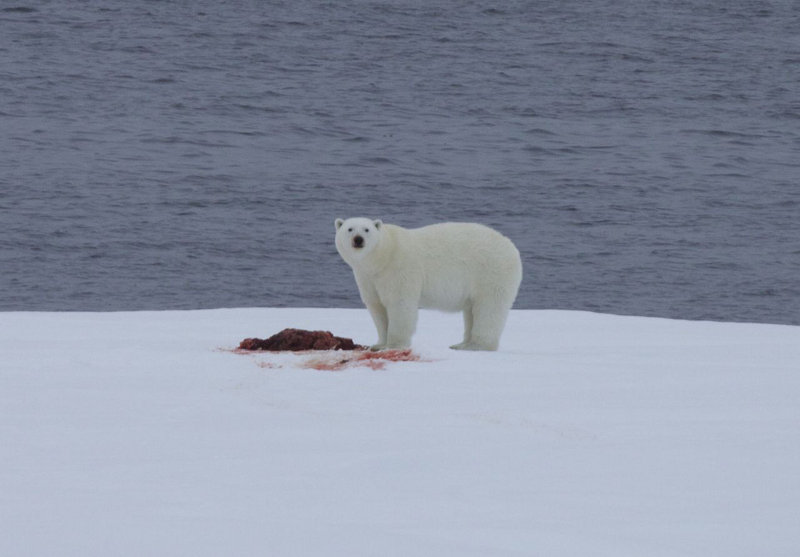 Maria (Masha) Pisareva is a graduate student at the PP Shirshov's Institute of Oceanology and is helping with the CTD casts and data collection. Here, she shares some reflections on the Russian-American Long-term Census of the Arctic (RUSALCA) cruise thus far.
Once again, the RUSALCA cruise seems more at home to me than anywhere else. Same cozy ship, same skilled crew and intelligent team, same intriguing science, same delicious desserts. What else could a PhD student dreaming of running away from institute and her thesis for a bit to have a rest possibly need?
This round, however, the Chukchi Sea wasn't that kind to us at the beginning of the cruise. We've sailed into the area of gradient wind and have been sliding up and down in our beds and dancing in the shower for several days. Despite this, thanks to Marshall's genius, all data acquiring and processing had been set up for the best quality of samples. Working with our CTD team here is a good chance to learn a lot and broaden a mind – from oceanography, engineering, programming, and techniques to music, books, movies and "experience" stories; and I can't count pictures and videos of dogs and puppies, we've looked through.
It's a great pity for me that this year's ice doesn't allow us to come further to the Arctic to deploy an ITP as we've been planning to. We are already coming through almost like an icebreaker, but that's not enough to reach 1,000 meters depth of the Arctic basin, or we would be frozen in like Fram drifting to the central Arctic. Luckily we have a lot of food.
And, in spite of some setbacks, I've seen my first polar bear – having lunch on an ice flow, but wary of our ship.
Now I know what else a PhD student needs when up at 72 degrees north – an average PhD student, for sure, needs a hot, relaxing sauna after a cold, busy 12 hours watch. Maybe tomorrow.