September 18, 2010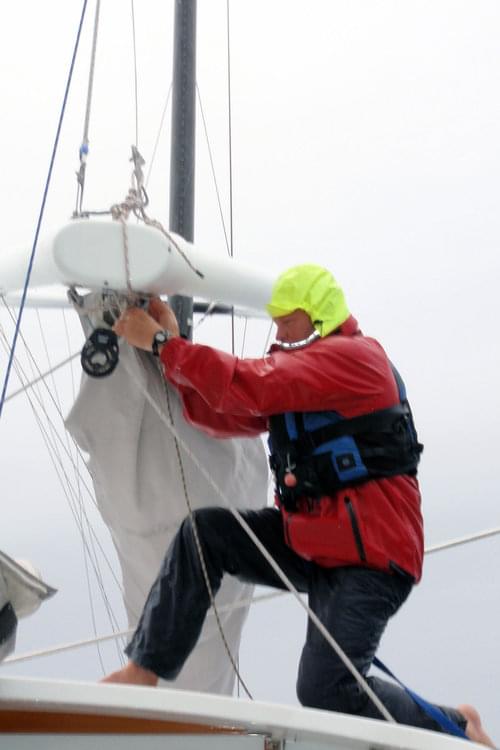 There is a very small window for conducting research cruises off the Northern California coast. During the summer the North Pacific Gyre spins clockwise and creates strong northerly winds and then in the winter the North Pacific High moves south, and the Polar front moves south with it, leading to consistent winter storms forming off-shore from November until May, and rough seas and foggy conditions prevail. However, for about two weeks, when the summer gyre dies down and before the Polar front moves south, the seas are relatively calm and provide the most ideal conditions in this area for conducting research.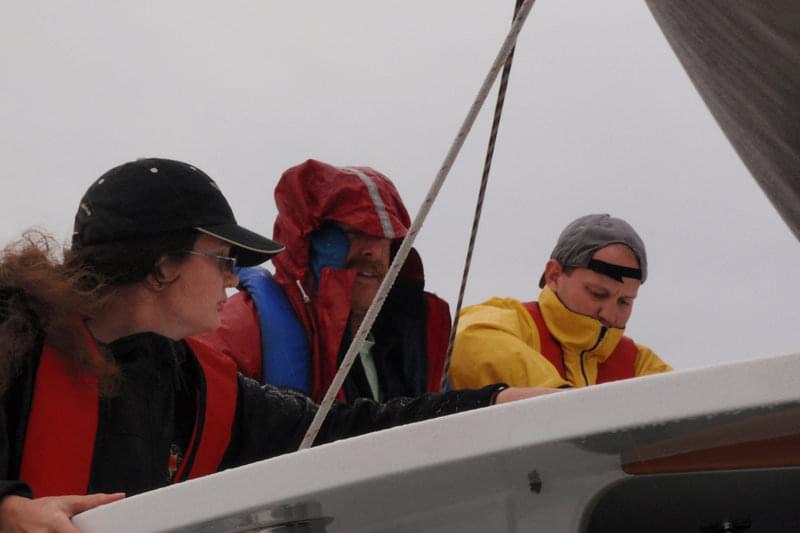 Even in the weather window, the seas can be unpredictable and small squalls will rise up making conditions for research extremely difficult. Yesterday, after a calm morning, the seas picked up, rain and winds moved in and the Baylis was experiencing anywhere from 8 – 17 degree rolls. On a typical research ship, where this would have resulted in upsetting the multi-beam data, due to the more curved hull a sailboat and the position of the sonar off the starboard side, the data was still coming in clean.
While the weather wasn't negatively impacting the sonar itself, the wave action and pitching of the boat in the squalls, snapped a support strut that was helping to keep the sonar pole stable. The boat and science crew pulled on their foul weather gear and set out to repair the strut as the rain came down and the winds blew, rocking the boat even more.
To repair the strut, the crew and science party worked together to keep the boat steady at the helm, and drill and bolt the broken strut into place, all amidst rain, winds and a heavily rolling and pitching boat. Strut repaired, data collection moved forward. And while the weather wasn't in anyone's favor, through ingenuity, foul weather gear and determination, the science party and crew were able to stay the course.