July 20
Synthetic Aperture Sonar Shipwreck Exploration
by Rod Mather, Ph.D., University of Rhode Island
July 20, 2019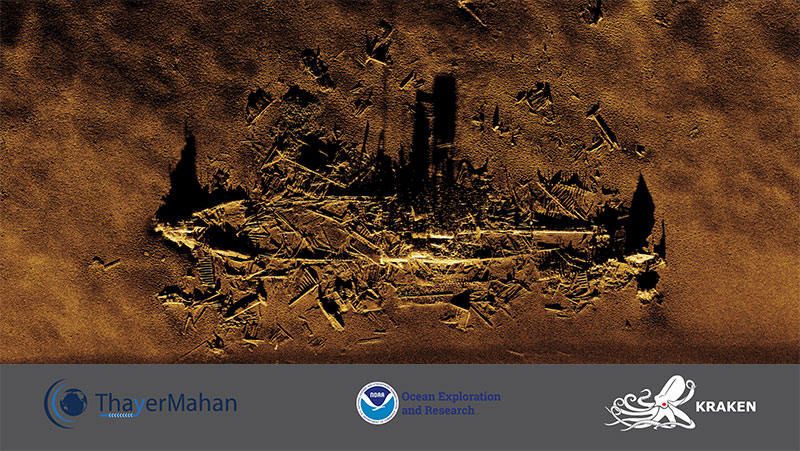 This shipwreck was mapped off the coast of Virginia/North Carolina on July 18, 2019, as part of the 2019 Technology Demonstration. It is likely a World War II freighter with evidence of degradation typical of World War II-era freighters.
The data were collected by Kraken Robotics and ThayerMahan, Inc. using the towed KATFISH™ with synthetic aperture sonar on board NOAA Ship Okeanos Explorer. This type of data can be used for site identification, assessment, and monitoring of Underwater Cultural Heritage sites over time. The resolution of the data are high enough that they could also contribute to site mapping for archaeological studies.
Within the image, one can observe the single propeller shaft, machinery, and boiler spaces.