Ocean Exploration 2020: Photo Contest Finalists: Scenic Seascapes
Scenic Seascapes: Inspire us with scenic vistas across the great expanse of our ocean and coasts—sunsets and sunrises, beaches, endless stretches of open water, and more.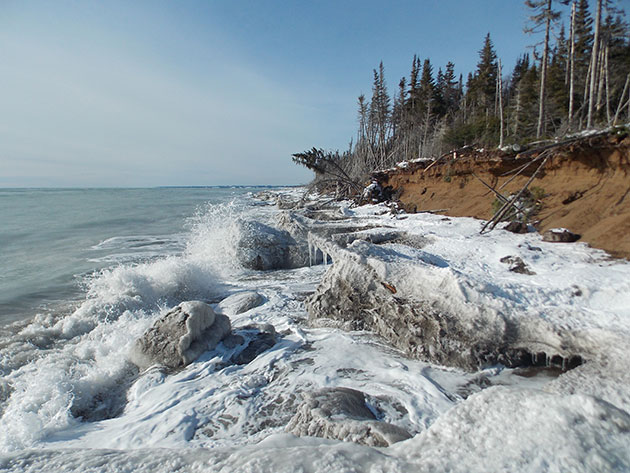 Icefoot
Stefanie Van-Wierts, Rimouski, Quebec, Canada
This photo was taken on February 2013 at Longue-Pointe-de-Mingan, on the north coast of the Gulf of St.Lawrence, Quebec, Canada. It show how the icefoot protects the sandy cliff face to the force of the waves during the winter season.