Ocean Exploration 2020: Photo Contest Finalists: Scenic Seascapes
Scenic Seascapes: Inspire us with scenic vistas across the great expanse of our ocean and coasts—sunsets and sunrises, beaches, endless stretches of open water, and more.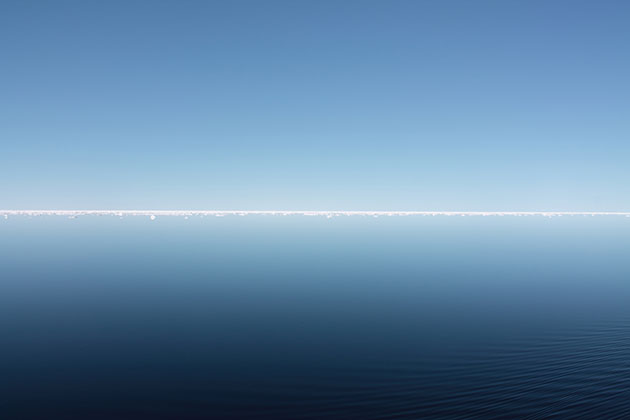 Arctic Reflection
Helen Smith, Southampton, Hampshire, UK
A stunningly blue and calm Arctic reflection of sea and sky divided by distant bright white ice and interrupted by ripples created by the ship. Taken June 15, 2012, on the RRS James Clark Ross in the Arctic sea ice between Svalbard and Greenland.