Admiral Richard D. West (USN ret.)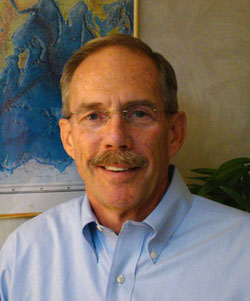 Admiral Richard D. West (USN ret.) served as President and CEO of the Consortium for Oceanographic Research and Education (CORE) and as the first President and CEO of The Consortium for Ocean Leadership, after the merger of CORE with the Joint Oceanographic Institutions, from August 2002 until January 2008.
As President of this DC-based non-profit organization, Admiral West led efforts to promote ocean research and education within the U.S. federal government on behalf of the academic and private ocean research and education community. CORE provided significant research support for the U.S. Ocean Commission and was instrumental in promoting several ocean initiatives to include the establishment of a U.S. Integrated Ocean Observing System, management support for several ocean-related federal advisory committees to include the National Ocean Partnership Program, the coordinating office for the annual National Ocean Sciences Bowl competition, and the national and international secretariats for the Census of Marine Life.
Admiral West has testified several times before the U.S. Congress on marine and research-related issues and has addressed the United Nations on Safety of Life at Sea. He serves on two U.S. Federal Advisory Committees and is past-Chair of the National Sea Grant College Program federal advisory committee.  He serves on the governing boards of four non-profit organizations and continues advising the public and private maritime community.
Admiral West served as Oceanographer and Navigator of the Navy where he managed a $400 million program providing oceanographic, meteorological, geospatial and navigation support to the U.S. Navy from 1999 to 2002. As the first Navigator of the Navy, he led the Navy's transition to electronic navigation. As Oceanographer of the Navy, he was the Department of Defense representative to the U.S. Commission on Ocean Policy. Admiral West was a career Surface Warfare Officer. He served as Commanding Officer of the Surface Warfare Officers School, Newport, Rhode Island, and commanded three ships, two during hostilities in the Arabian Gulf.
Admiral West graduated from the University of Rochester with a degree in math and chemistry.  He holds three masters degrees: Business Management from Salve Regina University, International Strategic Studies from the U.S. Naval War College, and Acquisition Program Management from the National Defense Acquisition University.