NOAA-Explored Seamounts
Many thousands of seamounts dot the ocean floor, but only a handful have been explored in any way. These mysterious peaks stand as both a challenge and an opportunity to scientists. The patterns and placement of seamounts help illuminate the geologic forces at work beneath the sea. Their diverse and abundant animal communities offer insights into evolution and adaption. Watch as researchers from the National Oceanographic and Atmospheric Administration travel to the far reaches of the sea to learn more about seamounts and their unusual faunas.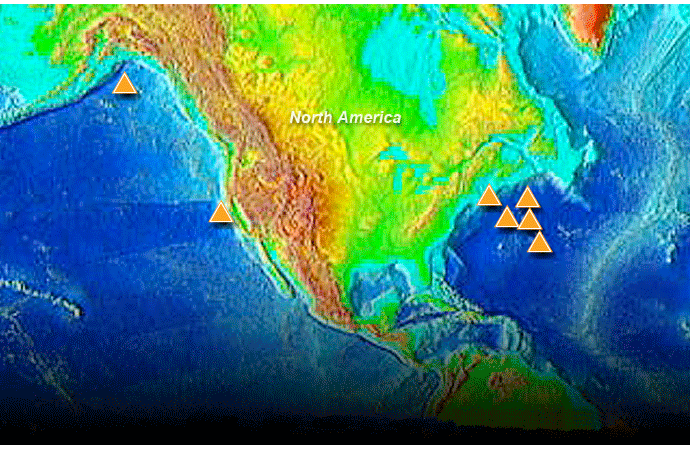 North American Seamounts
Click the links below to find out more about what scientists have seen at various seamounts in the Atlantic and Pacific Oceans.
To learn more about these expeditions:

Murray Seamount: Exploring Alaska's Seamounts 2002

Davidson Seamount: Davidson Seamount 2002

Bear Seamount and Manning Seamount: Mountains in the Sea 2004: Exploring the New England Seamount Chain

Corner Rise Seamount Chain: North Atlantic Stepping Stones 2005
Related Links
Multimedia Discovery Missions: Lesson 15 - Seamounts

Multimedia Discovery Missions: Home