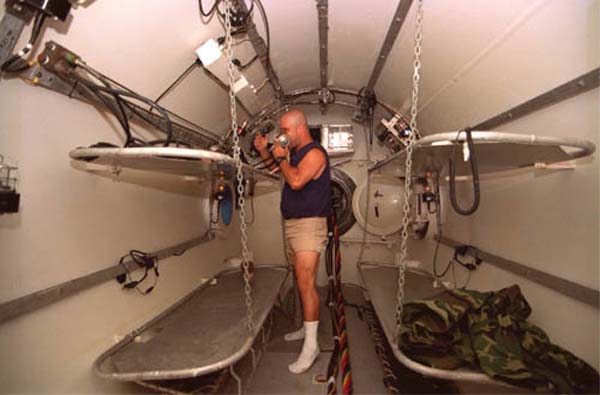 Divers lived in this chamber for two weeks at a time saturated with a gas mixture of 85 percent helium and 15 percent oxygen. This allowed the divers to work in eight-hour shifts on the USS Monitor site 240 feet below the ocean surface.
Official U.S. Navy photo by Photographer's Mate Second Class Petty Officer (DV) Eric Lippmann.
CLF. Det Combat Camera Atlantic. Image courtesy of Monitor 2001, Monitor collection, NOAA/OER.
Related Links
Preserving the USS Monitor: July 30 Log