Slideshow
View the slideshow of the AUVfest 2008: Navy Mine-hunting Robots help NOAA Explore Sunken History Expedition AUV images. The event is a demonstration of 13 AUV systems originally developed by the Office of Naval Research (ONR) for mine hunting. As part of a collaborative effort to examine and evaluate the dual use of this technology, eight of these AUVs, and their associated sensors and systems, will also be sent on archaeological missions to shipwreck sites in Rhode Island's Narragansett Bay. Click on the left and right arrow to scroll through the pictures one by one, or select the play button for an automatic slideshow. This page is best viewed in Netscape 7.1+ or Internet Explorer 5+.
Number of Pictures: of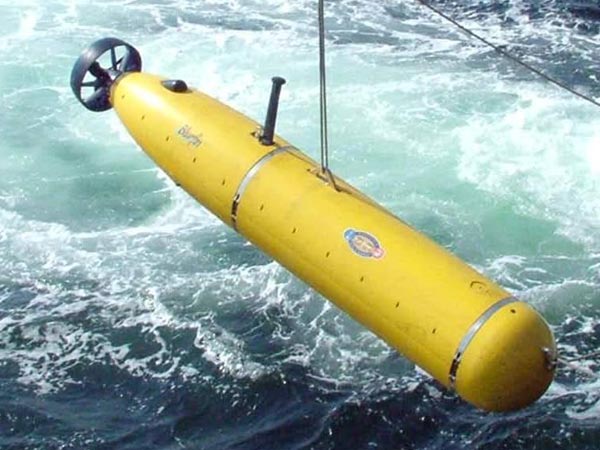 Related Links
AUVfest 2008: What Are AUVs, and Why Are They Used?