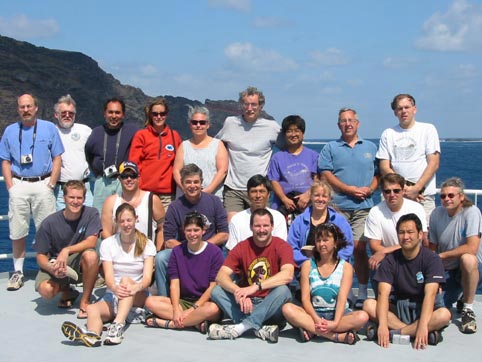 Bottom row left to right: Kelly Kaiser, Shannon Ristau, Bill Chadwick, Susan Merle, Takuro Noguchi.

Middle row left to right: Andrew Graham, Paul Johnson, Edward Baker, Steven Tottori, Jennifer Engels, Geoff Lebon, Matt Fowler.

Top row left to right: Ron Greene, Robert Embley, Fernando Martinez, Stacy Maenner, Sharon Walker, John Lupton, Ko-ichi Nakamura, Gary Massoth, Joe Resing.
Related Links