ROV ROPOS
Remotely Operated Vehicle ROPOS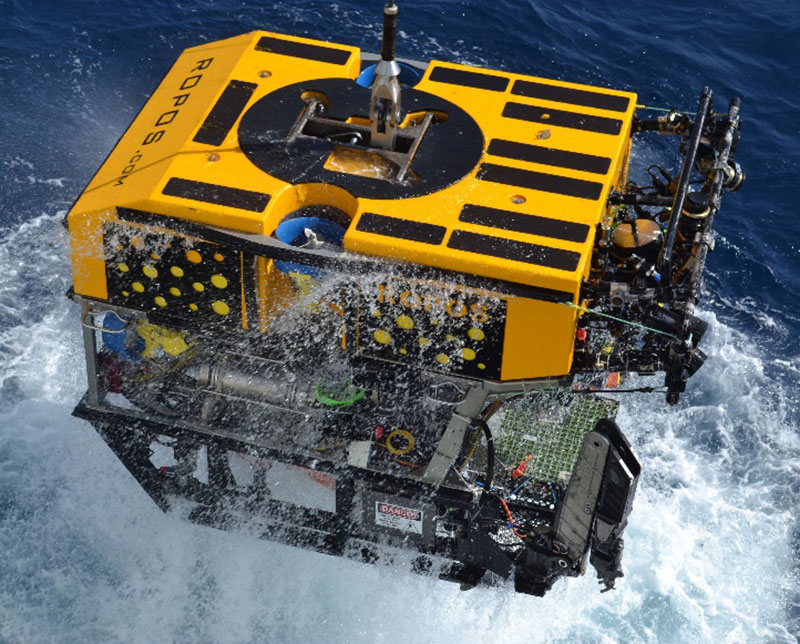 The Remotely Operated Platform for Ocean Science (ROPOS) is a remotely operated vehicle (ROV) which is able to dive down to depths of 3.1 miles (5,000 meters). The vehicle is managed and operated by the Canadian Scientific Submersible Facility , a nationally registered not-for-profit corporation established in 1995 specifically to oversee the ROPOS system.
While ROPOS is used for a variety of different types of deployments, the ROV specializes in supporting science-based missions and carries a suite of "core" observation tools to assist with these missions. These tools include a number of video and still cameras and robust lighting to capture the otherwise dark underwater environment; two manipulator arms that can be fitted with different tools for collecting biologic and geologic samples; a multibeam system for mapping the seafloor; and much more. In fact, for each mission, ROPOS can be outfitted with up to eight additional custom-designed observation tools.
ROPOS is an unmanned submersible, controlled from a surface vessel through an armored electrical-optical umbilical cable. This means that the ROV can spend as much time underwater as needed to accomplish a mission. To date, the longest dive recorded by ROPOS lasted over 99 hours!
ROPOS and its crew conduct missions all over the world and have explored in the Pacific, Atlantic, and Indian Oceans as well as the sub-Arctic and Antarctica.
Submersible Namesake
ROPOS is an acronym, standing for Remotely Operated Platform for Ocean Science.