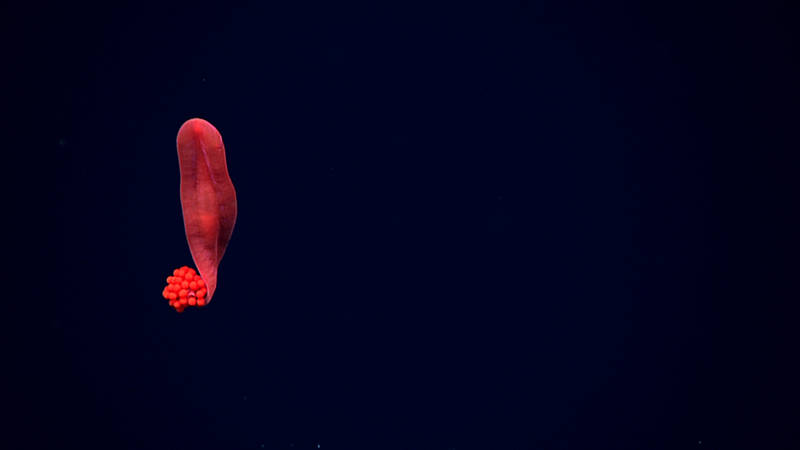 Another USO (Unidentified Swimming Organism) for the cruise. Our science team was stumped as to what this organism could be. Image courtesy of the NOAA Office of Ocean Exploration and Research, 2015 Hohonu Moana. Download larger version (jpg, 703 KB).
Leg 4 Dive 10: Mid Karin Ridge
September 23, 2015
16.54129 N, 168.21357 W
Today's dive investigated a ridge extending south of one of the plateaus of the Karin Ridge located 75 miles east of Johnston Atoll. ROV Deep Discoverer (D2) landed on a cemented bottom with a heavy manganese crust with bamboo corals and sponges at a depth 2,329 meters. During the dive, we encountered a diversity of deep-sea corals, with the highest density being found at the top of the feature. Also encountered during today's dive were starfish, several predating on corals; sponges; brittle stars; squat lobsters; aplacophora; a cusk eel; a rattail; and an unknown pink organism in the water column that has stumped our science team.