Ocean Exploration 2020: Photo Contest Finalists: Marine Life
Marine Life: Capture shots of life in the ocean, from mammals, fish, and even plants to the weird and wonderful spineless critters that call the ocean home.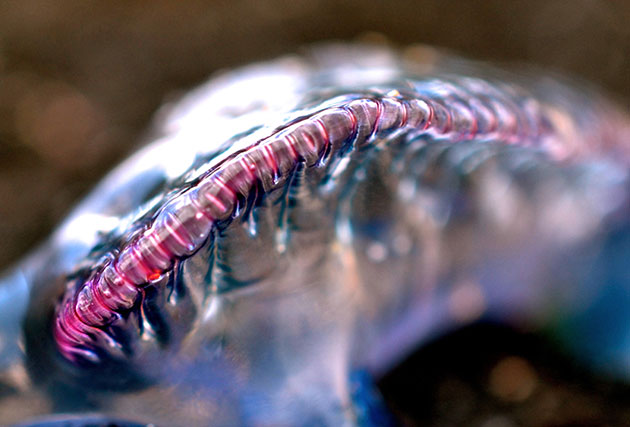 Man-o-War
Stephanie Bennett, Honolulu, Hawaii
Macro Man-o-war, Physalia physalis, Pyramid Beach, Kaneohe, Hawaii, February 2013. So many colors...so many seas.